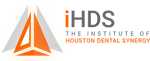 Last week, PIC dental and the Institute of Houston Dental Synergy (iHDS) in Houston, Texas, teamed up for a full-day course on the FAIR (Full-Arch Implant Restoration) digital workflow, presented by Dr. Giancarlo Romero.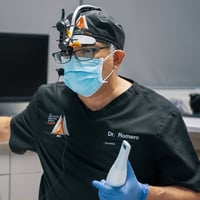 Dr. Romero, an award-winning maxillofacial prosthodontist with over 25 years of experience, guided students through a full journey teaching and then demonstrating all the steps from gathering patient records to designing, producing and placing a same-day, screw-retained full arch transitional prosthesis with a live patient.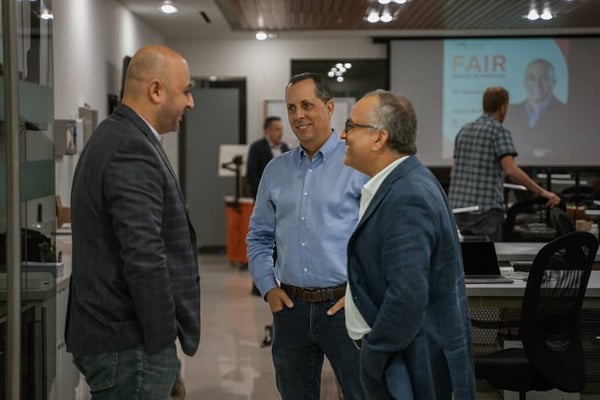 Doctors and dental technicians gathered from all corners of the United States to learn about FAIR, from the Washington state all the way to Washington DC.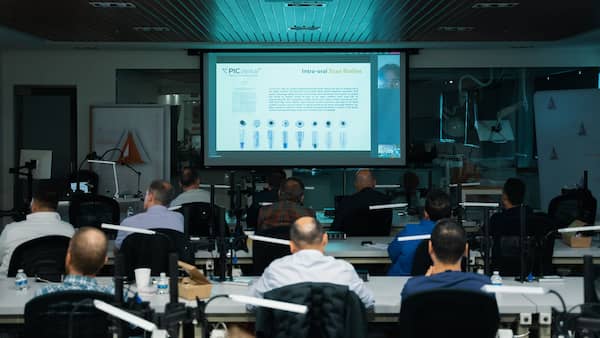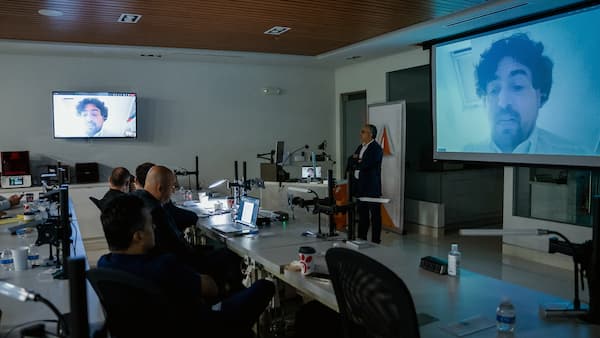 The day began with a presentation by Adrian Hernandez, the founder of PIC dental, to introduce the students to the main concepts behind PIC system and PIC pro.
Dr. Romero then provided a deep dive into how exactly the FAIR workflow (that implements the PIC system for precise implants capture) allows him to complete full arch implant rehabilitation treatments in less than a third of the time compared to previous methods.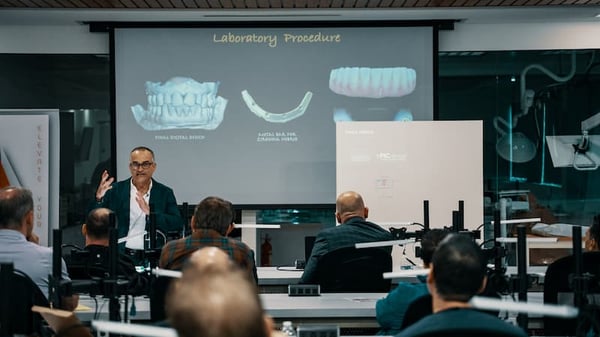 Dr. Romero shared many of his clinical cases to illustrate different approaches with an in-depth analysis of each treatment example.
In the daily life of a practice, the FAIR digital workflow means less stress for both dentists and patients, with a dramatically reduced number of patient appointments and overall chairside time. It also increases the productivity and ROI of dental practices by allowing them to complete more treatments in less time.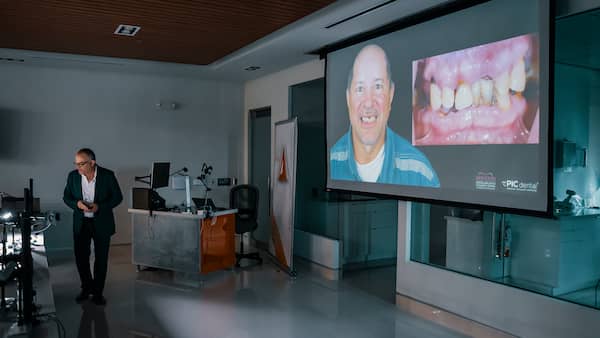 The course continued with a live patient demo. After introducing the case, an All-On-6 lower jaw rehabilitation, Dr. Romero and his team proceeded to demonstrate an immediate loading protocol step-by-step with a patient as it would be performed on an actual surgery day.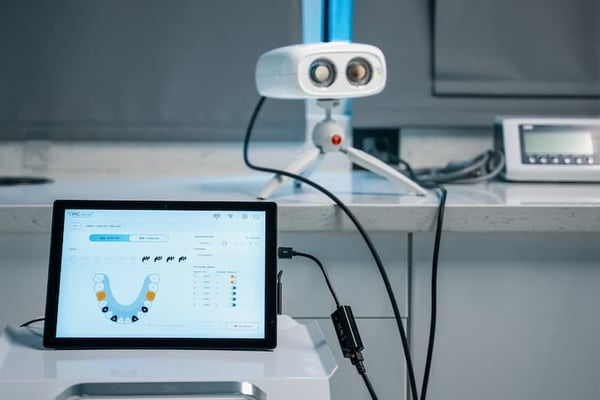 Patient records were gathered starting with a PIC system impression. After screwing direct-to-implant PIC transfers, the PIC file was captured in a matter of seconds on the first try thanks to PIC suite's Instant Capture measuring algorithms.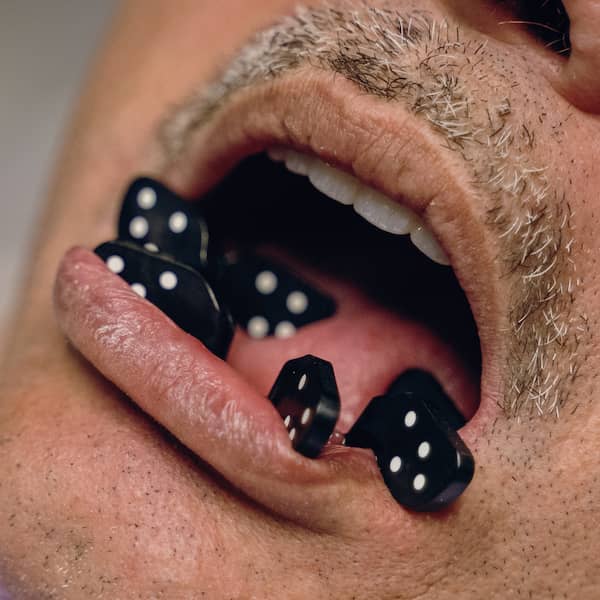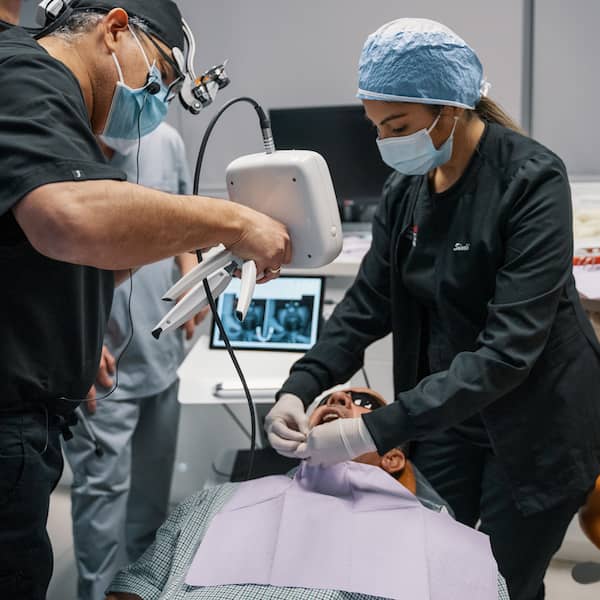 Direct-to-implant PIC transfers for Neoss® implants were used during the demonstration.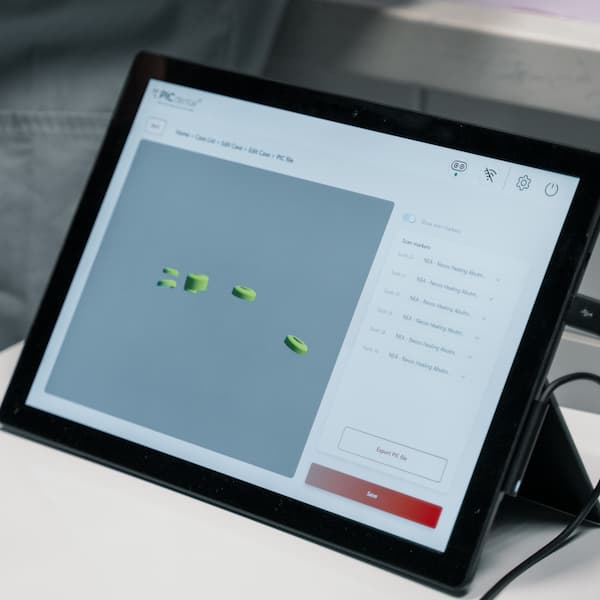 Dr. Romero's own PIC system Legacy unit was used to perform the capture, powered by the latest generation of the PIC suite software thanks to our upgrade program for Legacy customers.
The measurements of implant positions and angulations were available immediately after capture, and an interactive preview of the PIC file visually confirmed the choice of scan markers to export the STL file.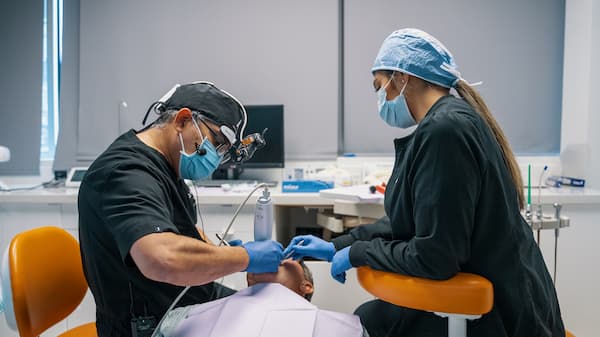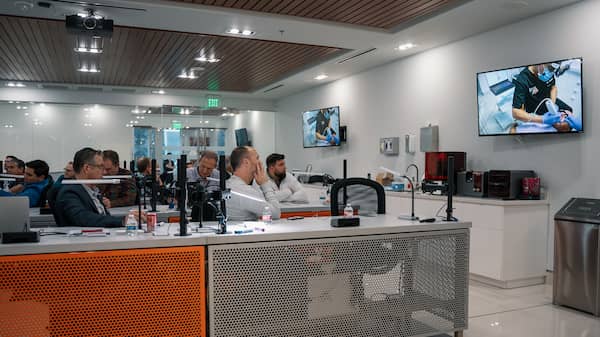 Soft tissue geometry was scanned with an intraoral scanner, with healing abutments placed on the implants. Healing abutments are one of the 4 different scan marker types currently supported by the PIC system for aligning the PIC file to soft tissue geometry.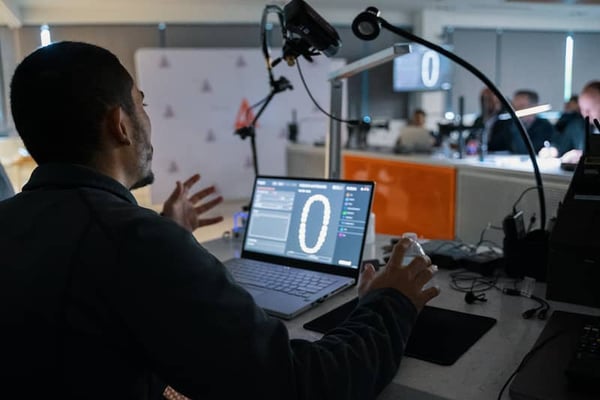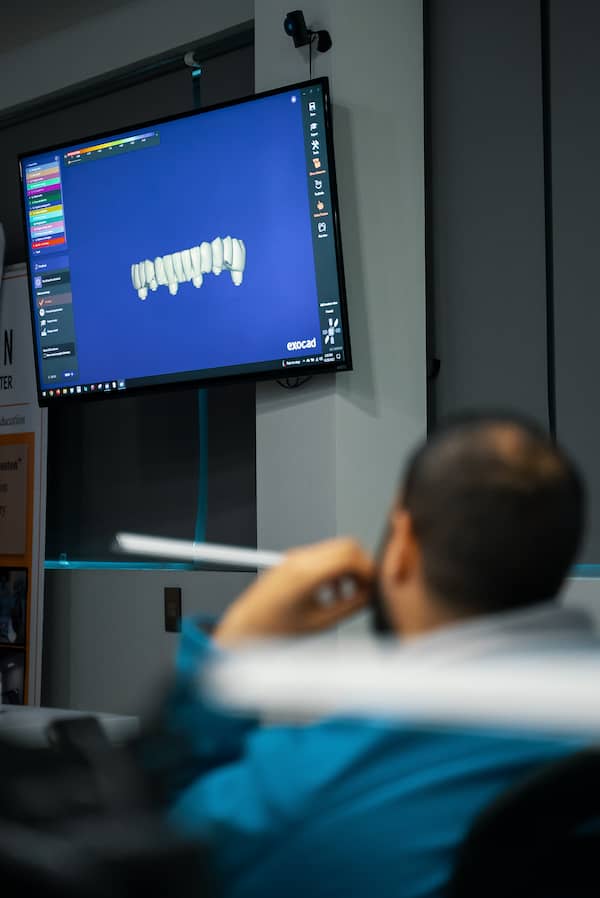 Dr. Romero's in-house lab team then provided a demonstration of the CAD/CAM steps of the workflow.
The full prosthesis design, including the initial PIC file alignment, was done live in exocad®, a process that takes under 20 minutes in real-world conditions as taught in the PIC pro trainings provided to all new PIC dental customers.
Best of all, such an approach is not software-dependent as the same approach can be used in other dental CAD software solutions, such as 3Shape®.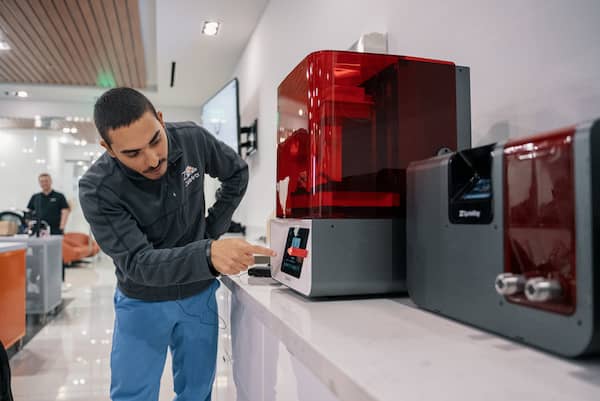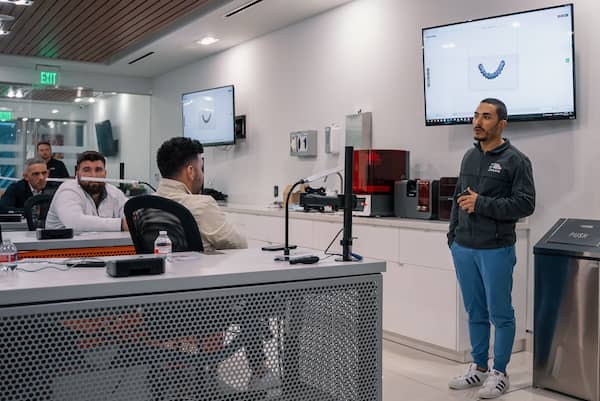 A SprintRay® Pro S unit was used to print a transitional prosthesis using an OnX NanoCeramic Hybrid® resin.
The prosthesis design was sent to a 3D printer that took barely over half an hour to produce the transitional prosthesis.
After completing the pink aesthetic, also demonstrated live, the prosthesis was ready for placement, screwed in with a perfect passive fit and good occlusion.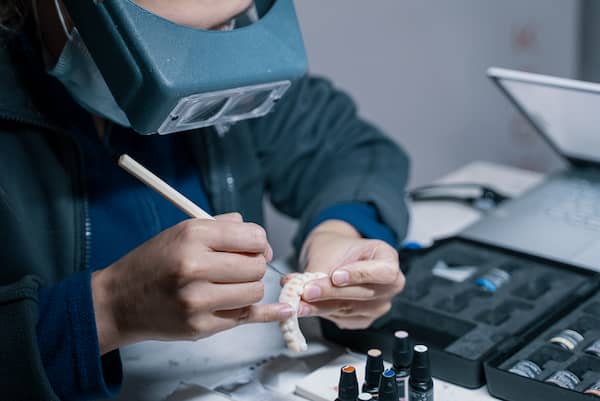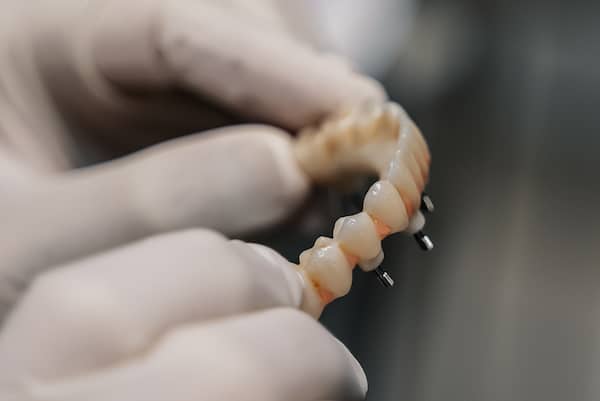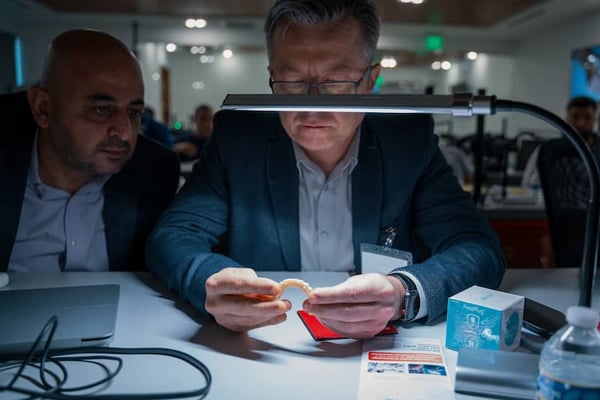 Continuous education is fundamental for dental professionals of all specialties. PIC dental supports and collaborates with educational efforts focused on implementing digital dentistry in implant-prosthesis rehabilitations to boost the productivity and predictability of treatments.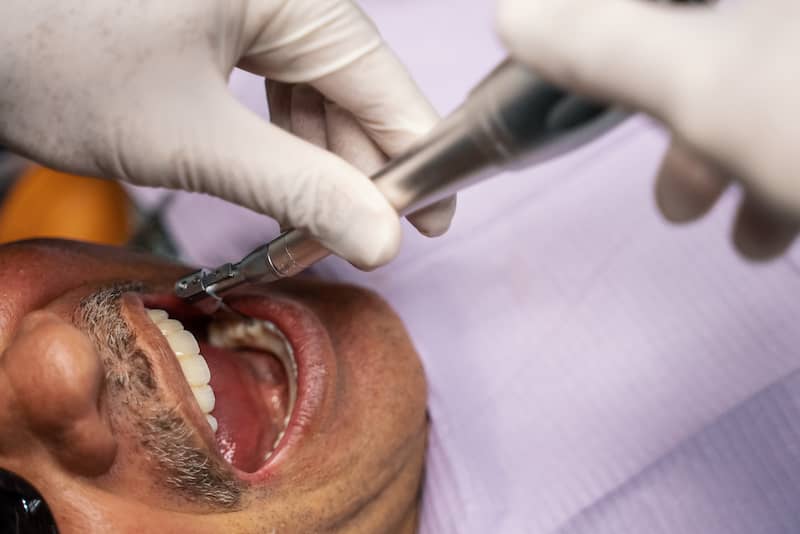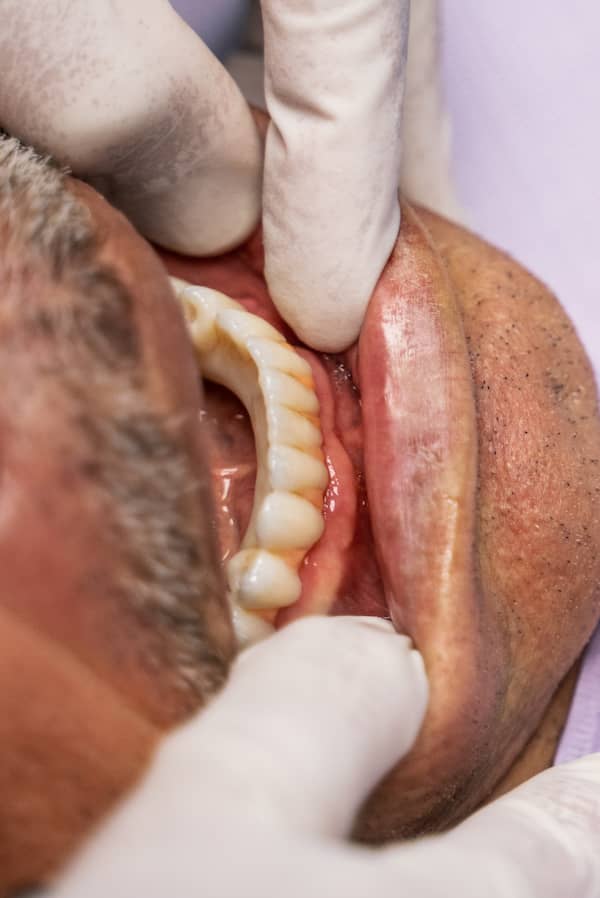 Special thanks to Dr. Giancarlo Romero and Institute of Houston Dental Synergy for hosting and organizing this course and to SprintRay® for their sponsorship.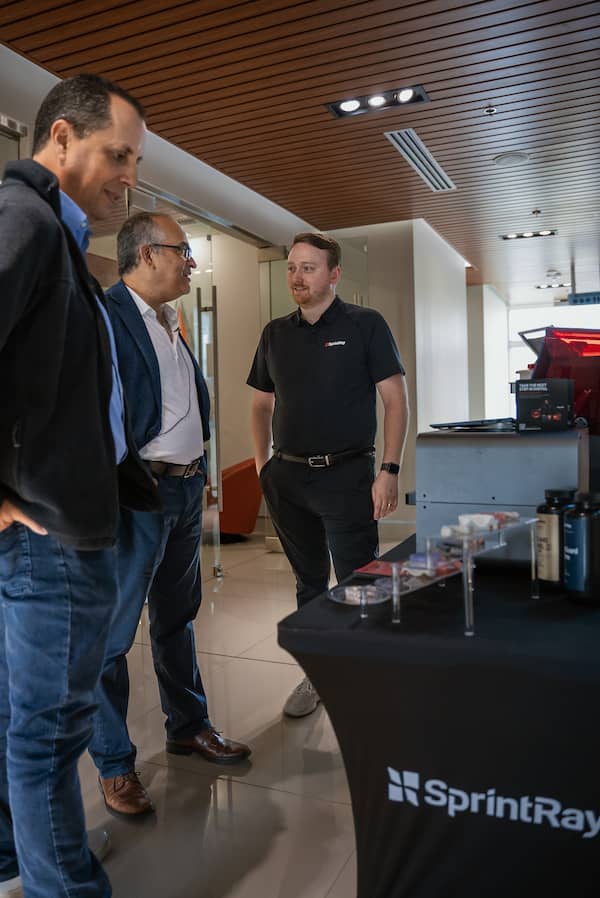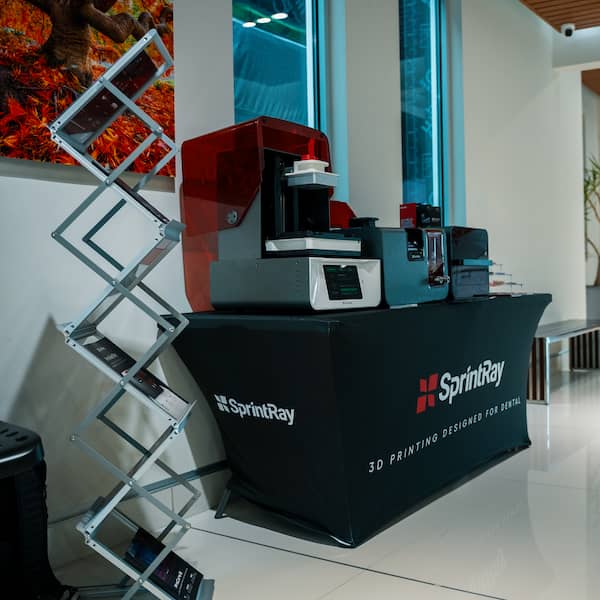 SprintRay® makes 3D printers, post-processing systems, software, and materials, designed for digital dentistry.