Best in class precision
The PIC system's precision is of 6 microns (under controlled light, temperature and humidity conditions).
Guaranteed passive fit
The system's precision stays consistent regardless of the operator's experience and number and distribution of implants.
Scientifically & clinically validated for +12 years
The PIC system is validated by 15+ scientific publications and more than 250,000 successful clinical cases from our customers.
The PIC system is a technology solution consisting of four parts
Precise Implants Capture

means you get a guaranteed passive fit.
Every time.
As easy as 1-2-3.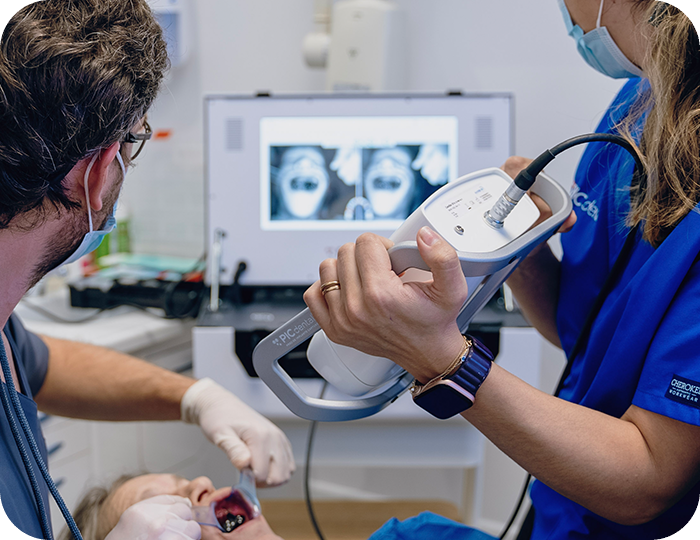 1. Implant positions capture
The implant positions and angulations are captured with PIC system's guaranteed precision.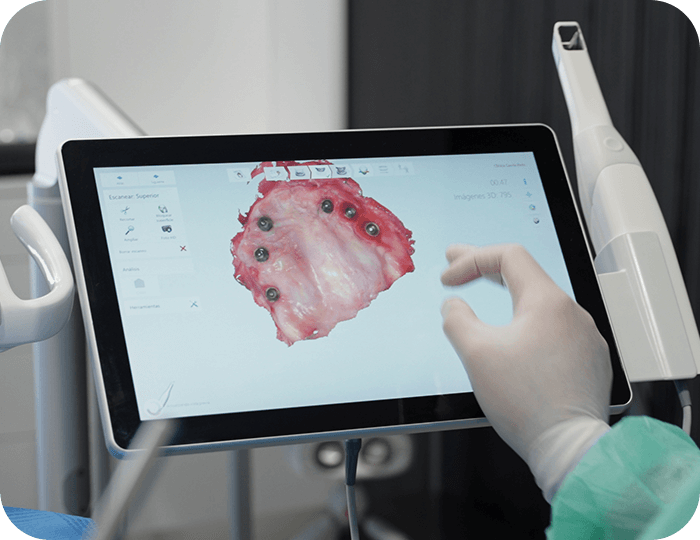 2. Soft tissue capture
The geometry of the soft tissues is captured with an intraoral scanner or a conventional impression.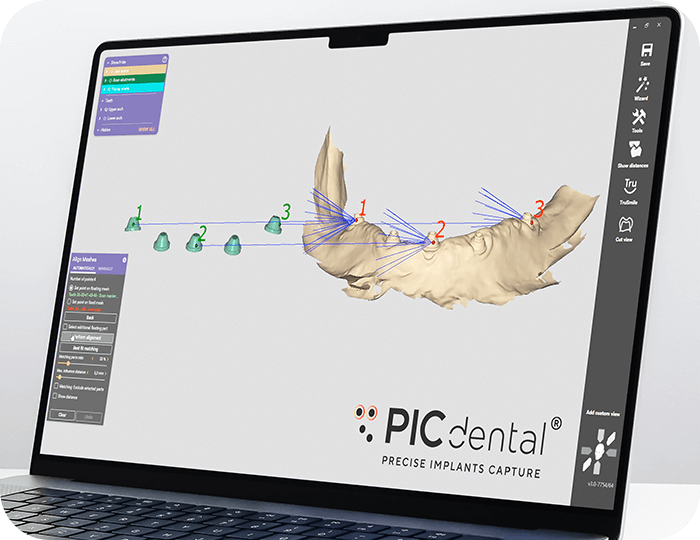 3. Precise digital model
The PIC file containing the implant positions and the soft tissue data are aligned in a dental CAD software.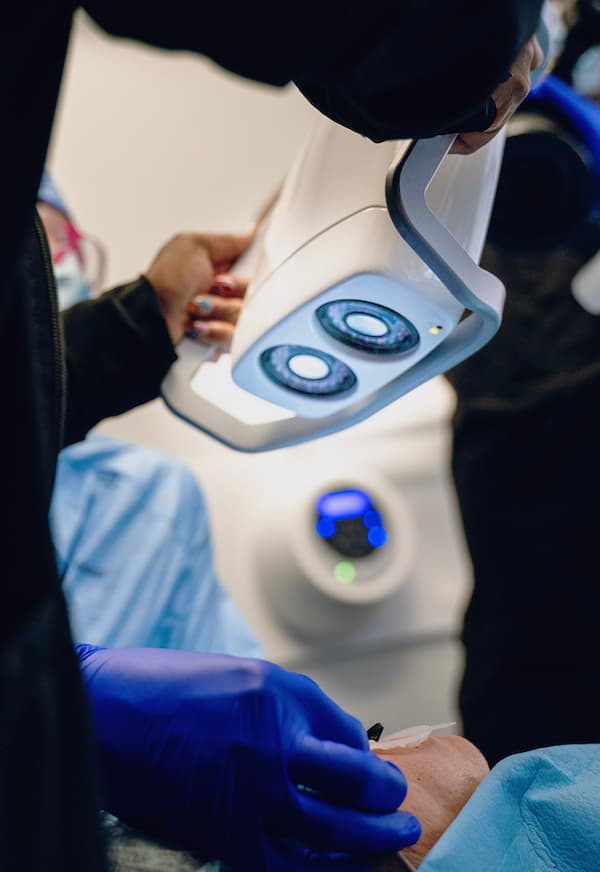 Precision matters.
A guaranteed passive fit matters even more.
According to recent scientific studies*, a good passive fit should have a deviation of less than 100 microns. A human hair is about 70 microns thick. PIC system's accuracy is <4 microns (under controlled light, temperature and humidity conditions).
*Source: Katsoulis, J., Takeichi, T., Sol Gaviria, A., Peter, L., & Katsoulis, K. (2017). Misfit of implant prostheses and its impact on clinical outcomes. Definition, assessment and a systematic review of the literature. Eur J Oral Implantol, 10(Suppl 1), 121-138.
Choose
your

system
The PIC system is available in

two

different form factors.
All-In-One

Design

Our All-in-One Design concept integrates all of the PIC system's parts (that in the past used to be separate devices) in a single unit.

All about
portability

.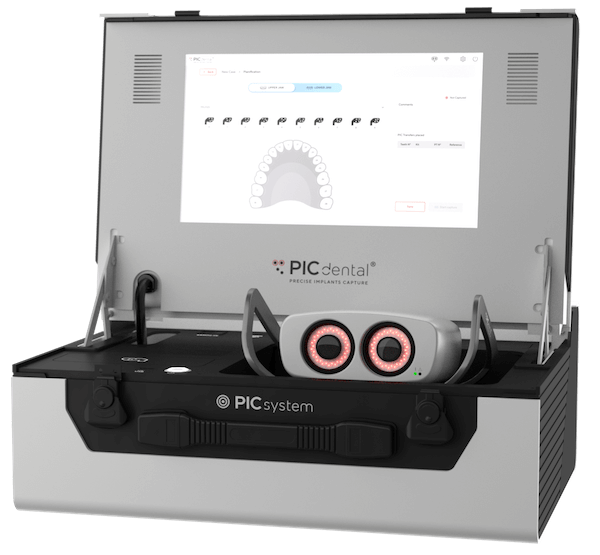 This PIC system form factor is provided in a single, carry-on luggage size case. Its reduced footprint makes it ideal for road or air travel.
All the electronics, such as the computer, are built-in. A large touchscreen is integrated into the inside of the lid to stay at the perfect angle when in use. The PIC camera is safely stored in its own section. There's even a dedicated compartment for carrying PIC transfers.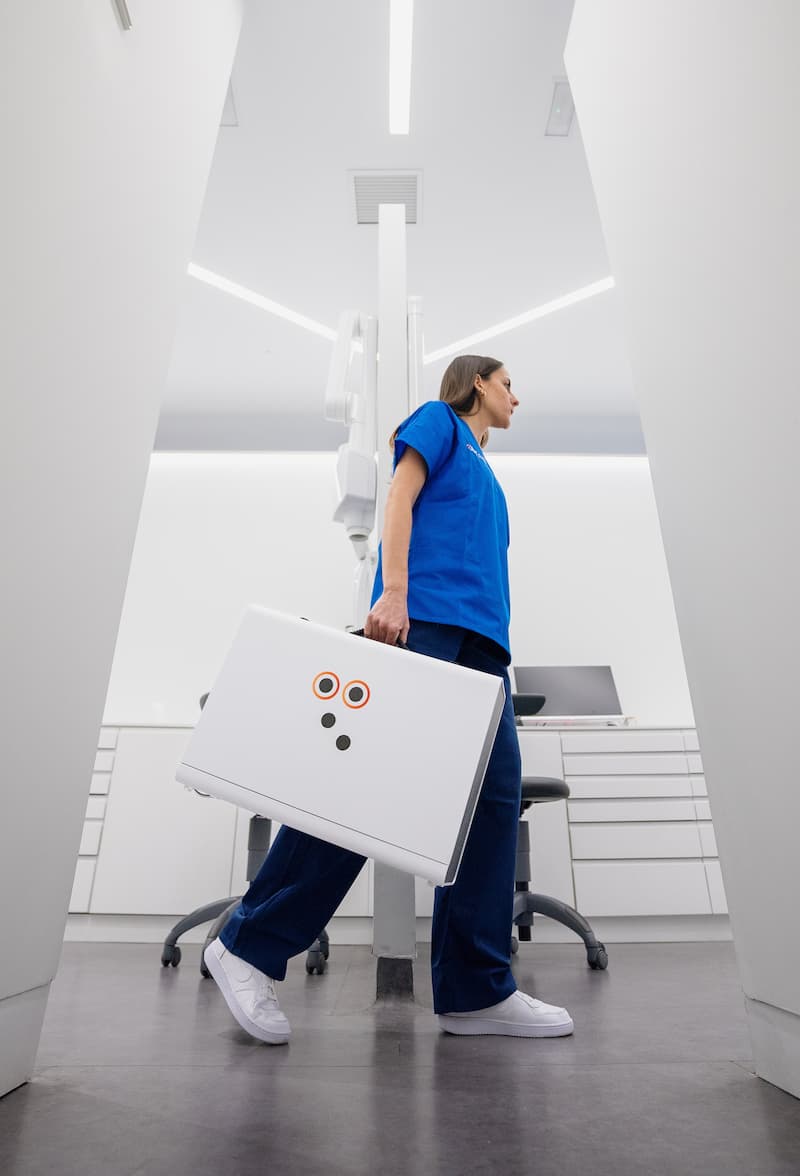 Get ready to
roll

.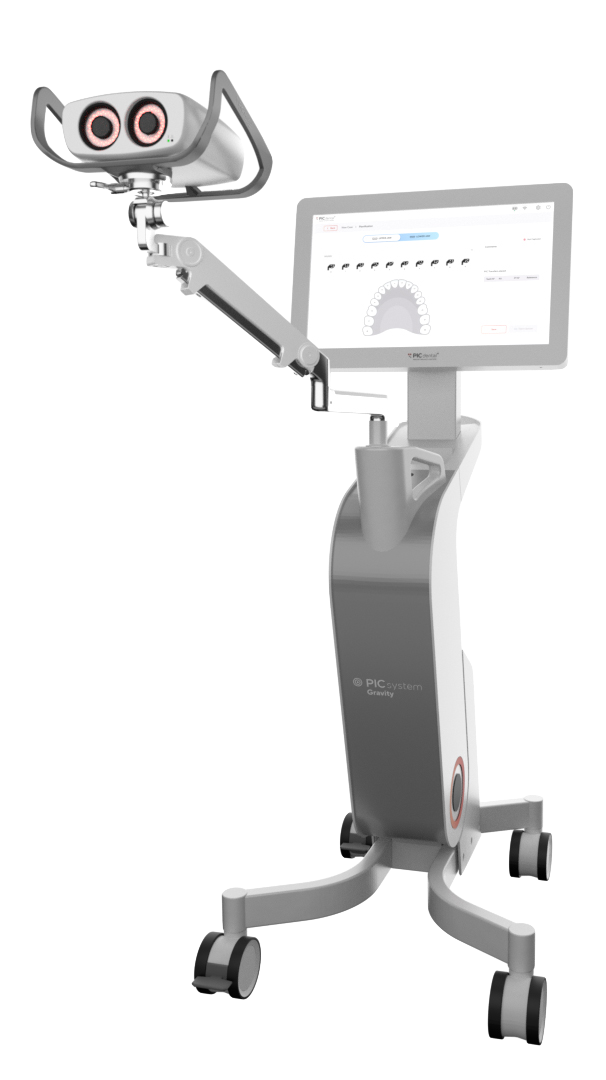 The Gravity form factor is the best choice for practices with a high volume of implant restorations and multiple clinical rooms. It's shaped to fit close to dental chairs and, thanks to its features, changing rooms is a breeze.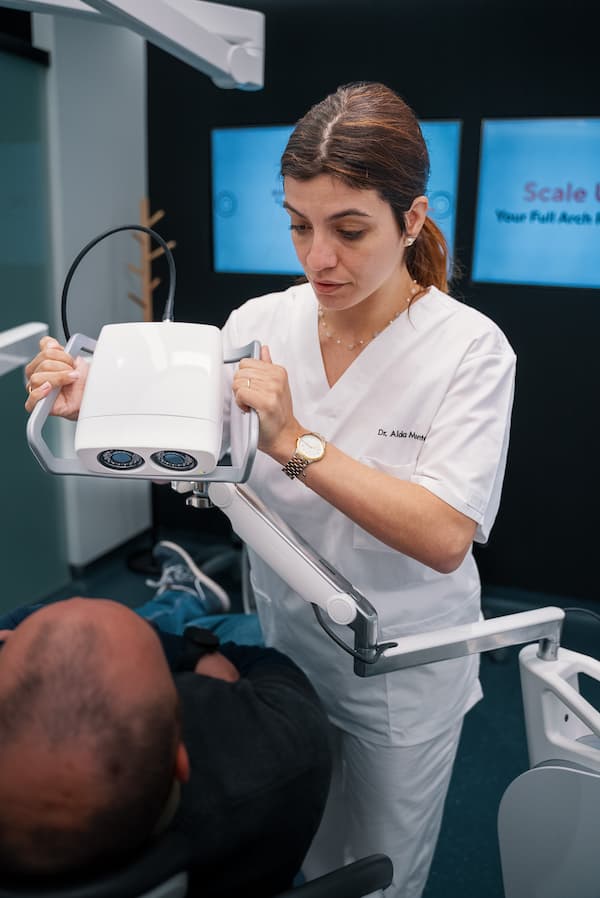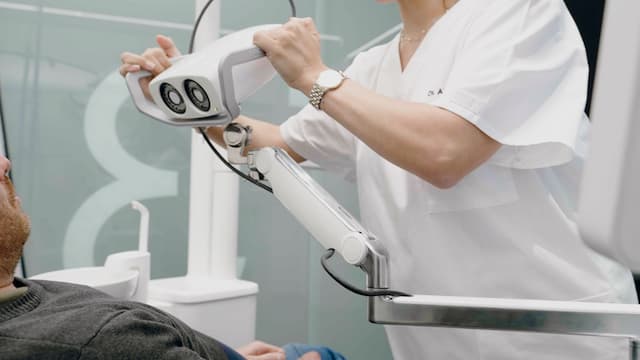 Zero-Gravity

Arm
This arm safely holds the PIC camera and it is precisely counterbalanced so the camera stays in position.
Its range of motion lets you move the camera to the perfect place in front of the patient's mouth and complete a capture hands-free. When you're done, the arm folds to be more compact for storage and transport.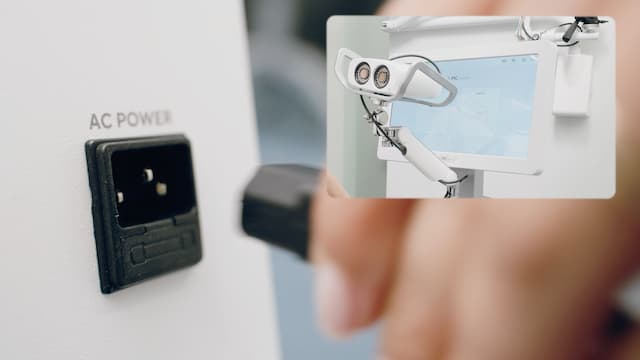 QuickSwitch

Power
An internal intelligent power supply unit with a backup battery.
When a room change is needed, PIC system Gravity can be unplugged from AC power without turning it off. QuickSwitch Power immediately activates and keeps the system running on battery power while it's on the move. When plugged back in the next room, it switches over to the AC power again.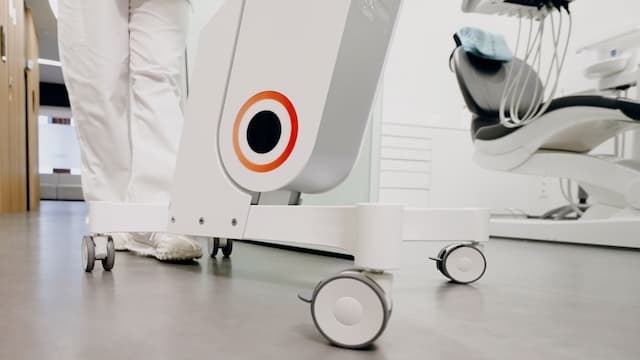 All-On-4

Wheels
At the base, PIC system Gravity is supported by 4 wheels that allow it to glide effortlessly through your practice.
Move your PIC system Gravity to a different room in seconds and approach chairside when needed. Together with QuickSwitch Power, PIC system Gravity is ready to capture all day long.
Perfect integration
The PIC system is fully compatible with all the CAD/CAM solutions and implant manufacturers you and your lab already work with.
All trademarks, logos and brand names are the property of their respective owners used for identification purposes only.
Don't just take our word for it.
PIC dental solutions are supported by
scientific evidence

and

clinical experience

.
The PIC system's claim of being
the most precise implants oral scanner in the world

is backed by a long legacy of proof.

Our results speak for themselves: peer-reviewed scientific studies, successful clinical cases, happy clients...