After over a decade of defining the evolution of digital workflows for implantology and prosthodontics hand-in-hand with clinical and lab teams in over 27 countries, it was time to take the next step for PIC dental. In June of 2019, we began to work on re-imagining the PIC system to give a better answer to the daily work of dental professionals.
Today, we are proud to introduce the next generation of PIC system hardware, software and form factors. The next PIC thing is finally here, and some of the members of our international team are ready to tell you all about it:
This product presentation was originally streamed live on May 18th, 2022
PIC camera
®
The previous, legacy PIC camera's accuracy was up to 6 microns in controlled conditions. Thanks to the new Micron Vision camera modules, the new PIC camera takes it further and is now capable of providing an accuracy of up to 4 microns in controlled conditions!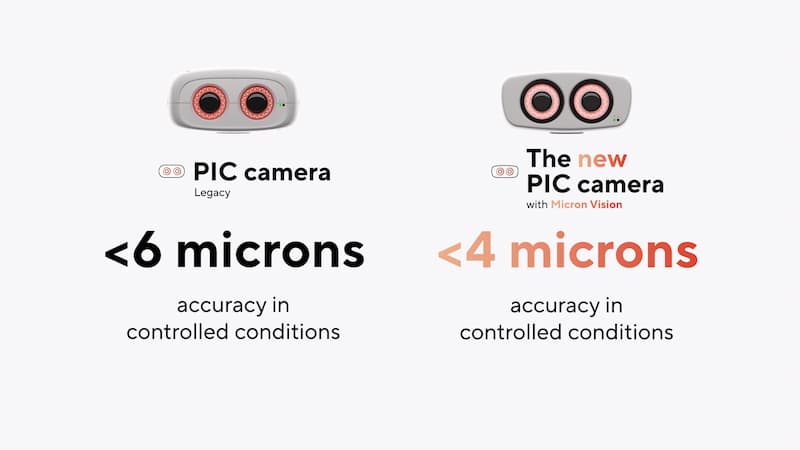 The new PIC camera with Micron Vision also brings another feature, Quantum Lock. It's a new generation of a technology that was actually already part of our Legacy PIC camera since the very first model: permanent calibration. With Quantum Lock, customers never have to worry about calibrating their PIC system before each capture. It's 100% precise out of the box, and it will stay 100% precise for the device's lifetime.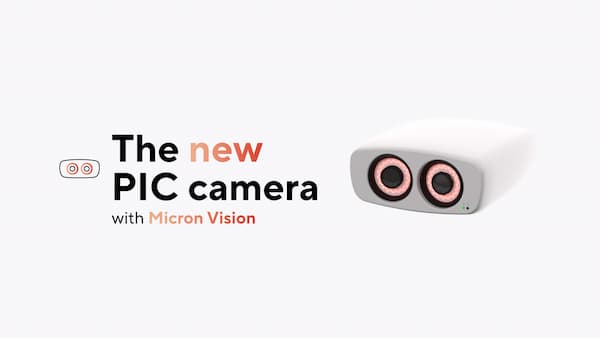 Grip
The Grip is a custom-designed, removable handle and base for the PIC camera. Its low-shape profile gives improved ergonomics without adding bulk. When taking impressions, the Grip provides a solid frame that's comfortable for moving or holding the PIC camera during capturing.

Included with all new PIC system units, it's also fully compatible with the Legacy PIC camera, available as an optional purchase and also provided free of charge to all PIC system Legacy owners with an active Gold Support Plan.
The new PIC suite and PIC platform OS
Until today, PIC suite was provided as an app for regular Microsoft Windows® 10 on a touchscreen Surface computer that was included with the PIC system. We're announcing PIC platform OS, our own operating system implementation designed for the best PIC suite experience that brings faster operation, a new, seamless update process, streamlined remote support and better security and stability.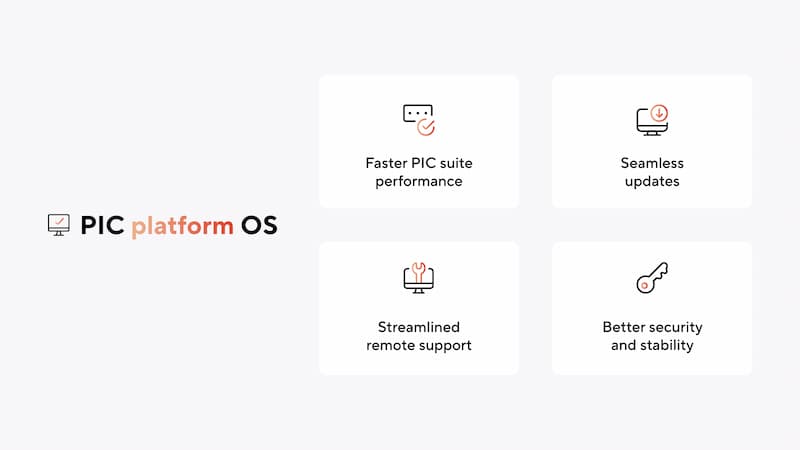 The very first version of PIC suite, the software powering PIC system, was created over 10 years ago. With the new PIC system generation, we are introducing a brand-new version of PIC suite, made from scratch based on everything we learned from the PIC dental community over the past decade. It has a new interface and time-saving features such as Lightspeed Odontogram to streamline case setup and Instant Capture to speed up capture times. Instant Capture provides the measurement of implant positions and angulations in less than 1 second for all visible PIC transfers.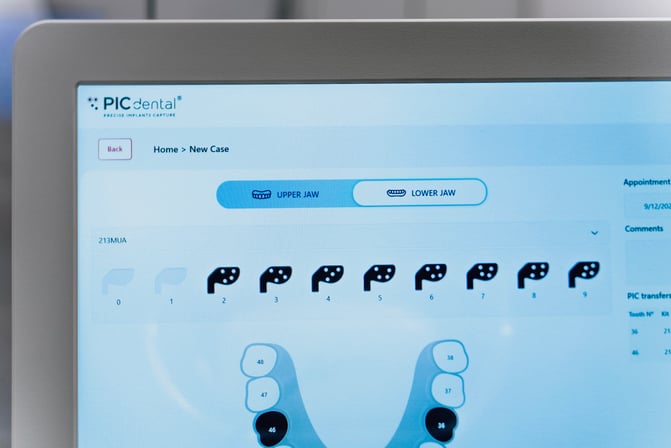 And the new PIC suite is fully backwards compatible with PIC system Legacy, with an upgrade program free of charge to all PIC dental customers with an active support plan.
The new PIC system
The legacy PIC system was provided with several separate components that had to be set up and connected to take a capture. Plugging and unplugging so many cables so often was not always convenient, and based on all we learned, we've introduced an All-In-One design concept for the new PIC system generation.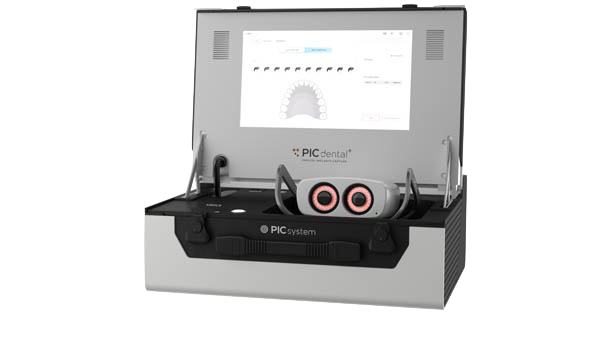 The PIC system now integrates all the previously separate PIC system components such as the computer, the image processing unit, the touchscreen and the PIC camera into a single, compact case with a small footprint that only has one external cable used to connect it to AC power.
PIC system Gravity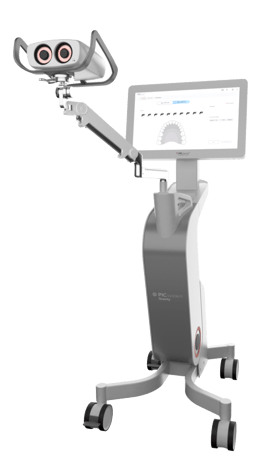 PIC system Gravity is a new, additional form factor of the PIC system. A more permanent solution, PIC system Gravity is designed for maximum comfort around dental chairs and frequent room changes.
It's new Zero-Gravity Arm holds the PIC camera with the Grip accessory. It also includes QuickSwitch Power to keep the system on during room changes that are a breeze thanks to its All-On-4 Wheels.
Both of the new PIC system factors are also backwards compatible with the Legacy PIC camera, meaning any PIC system Legacy owner may upgrade to the new form factors at a lower cost.
---
Today, we have taken a step forward in the performance and capability of every part of the PIC system. With amazing new hardware, entirely new software and new form factors, there's a lot to look forward to.
And what a great day for PIC dental customers, who'll be able to enjoy many of the benefits of today's product announcements with their Legacy PIC system units that will continue providing industry-leading precision and accuracy results for a long time.
We'd like to take a moment to thank every PIC dental customer who has already pre-ordered the new PIC system even before today's announcement. Your trust inspires us to continue working at the cutting edge of implant dentistry.