We recently travelled to Sabah Al Salem in Kuwait, where we conducted a PIC pro training with Dr. Bourezq and his team at Smile Zone Clinic. Dr. Bourezq is a general dentist and implantologist and on his team he also works with prosthodontist Dr. Mohammad Shuqeir and specialist in periodontic prothesis, Dr. Meshari Alabdulhadi. At their dental clinic, their mission is to deliver a completely personalized service and do so in a relaxed and stress-free environment while utilizing the most advanced materials and techniques.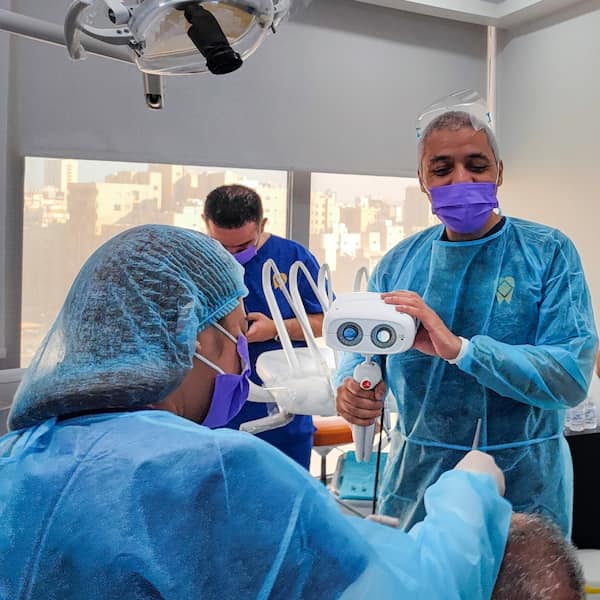 To contribute to their mission, Dr. Bourezq and his team were looking to improve their overall digital workflow for full mouth rehabilitations. The team wanted to make the act of taking impressions easier, save time, and create an overall more relaxed experience for their patients.
After completing the five-day on-site training with the PIC dental trainer, Dr. Bourezq and his team experienced the efficiency of the PIC pro workflow in action. While taking a capture with the PIC system, Dr. Alabdulhadi was amazed at the speed of the capture and told us, "I had my stopwatch to record exactly how much time it took, and it was like within seconds to capture the position of all the implants and the arch, so from that aspect, that just blew me away!"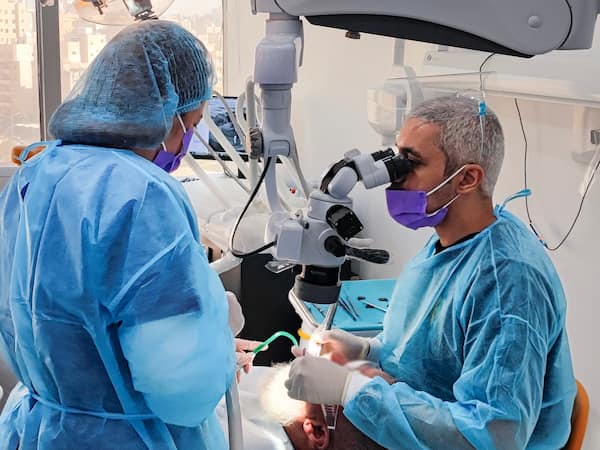 With the addition of a PIC system at Smile Zone Clinic, the team strengthens their promise of providing the highest level of service and quality for their patients. Dr. Bourezq believes in working with the most advanced equipment and technology, and told us that the PIC system is "an important tool in our toolbox and the clinic."
Dr. Bourezq and his team were very pleased with the overall experience of their PIC pro training, and already claim that the PIC system provides them with the "best full arch prosthesis ever!" We love being able to help Smile Zone Clinic deliver new smiles and contribute to the improvement of their patients' lives.