PIC systems keep arriving to clinics around the world, such as the PIC system delivered to Nemeth and Katranji Periodontics in Southfield, Michigan, USA! Dr. Amar Katranji is an esteemed Michigan periodontist with expertise in dental implant placement and immediate fixed dentures.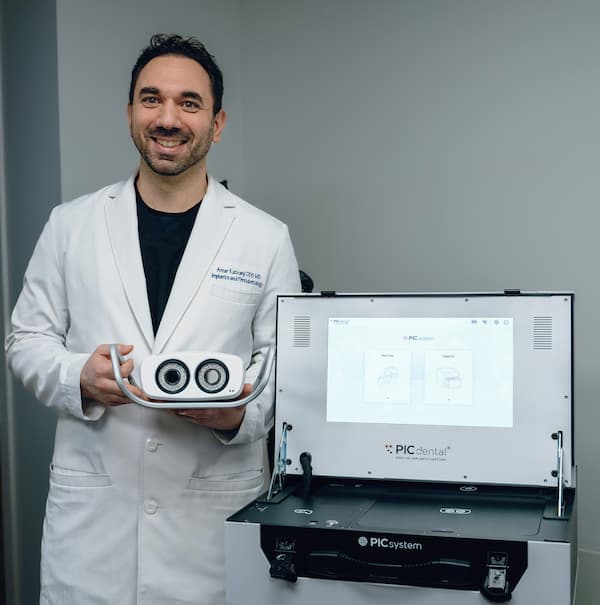 Dr. Katranji and his team are dedicated to providing exceptional clinical care with advanced technology and surgical techniques. He not only works at Nemeth and Katranji Periodontics, but spends half his time at Michigan Implants & Periodontics, where he is part of the clinical team, continuing to practice periodontics and implant dentistry. His commitment to quality and excellence is evident in the success of both clinic's work!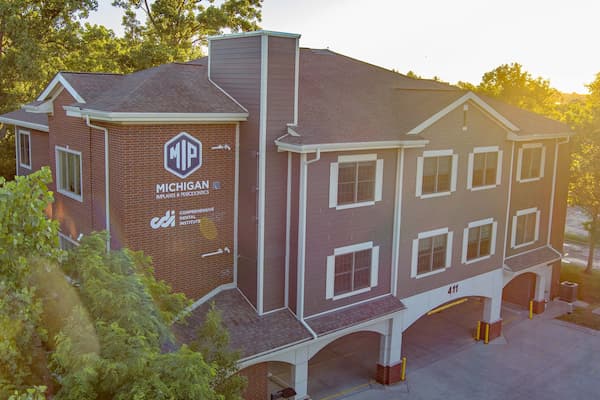 Besides working between both clinics, Dr. Katranji also leads the Comprehensive Dental Institute within Michigan Implants & Periodontics practice. CDI is a state-of-the-art training facility that provides an educational experience to help improve and advance the skills of their students. Their board certified periodontal team leads lectures, hand on practices, and live surgery all within the same building! Their vision as a training center is to; "Be available servants to support the educational needs of dentists, dental specialists, and staff in local, national, and international communities."
"Once the next generation came out, we got really excited, and we were quick to put our names on the list to get the new PIC system."
Dr. Katranji, along with his co-workers, are renowned for their cutting-edge periodontal treatments, attracting patients from around the globe for the highest quality of care. As a clinic with a high number of patients, and performing full arch cases for over 20 years now, they were in need of a precise and efficient way to achieve a passive fit in all their restorations. Dr. Katranji was already familiar with PIC dental, so when last year he saw the launch of the new generation of PIC system, he knew that it would be the perfect addition to his work. As a doctor who works between two practices, the PIC system was the ideal solution for a portable and efficient solution to their problem.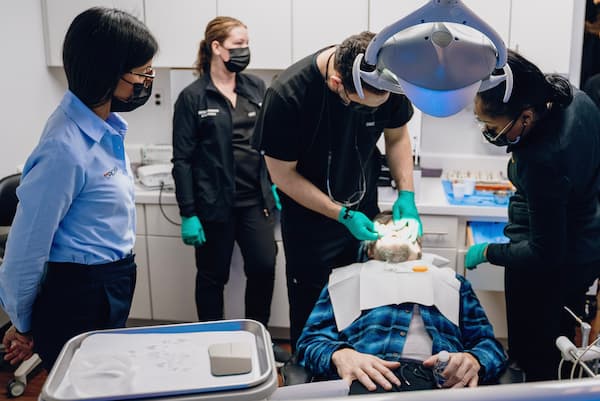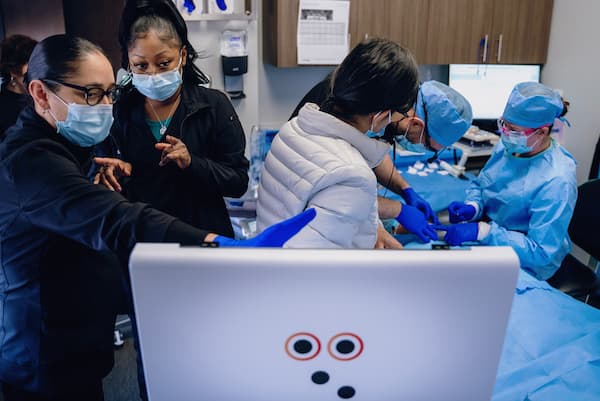 "It still wasn't as precise as we wanted, and with PIC dental, we're able to do something in a highly precise manner."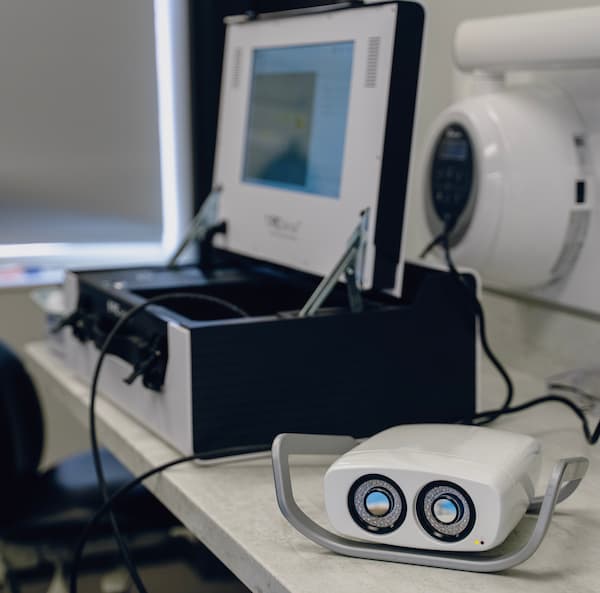 Since integrating the PIC system and the entire PIC pro workflow to his clinics, Dr. Katranji and his team now work with much more precision. The compact size of the PIC system, similar to a cabin suitcase, makes it the best possible solution for Dr. Katranji and his team's frequent travel between locations. As all electronic components such as the computer and display are integrated, and the PIC camera is safely stored in its own compartment, they do not have to worry about any part of the system during transport between locations.
"The PIC [system] changes everything. From the start to finish, you can tell that there's going to be a much more streamlined workflow for us."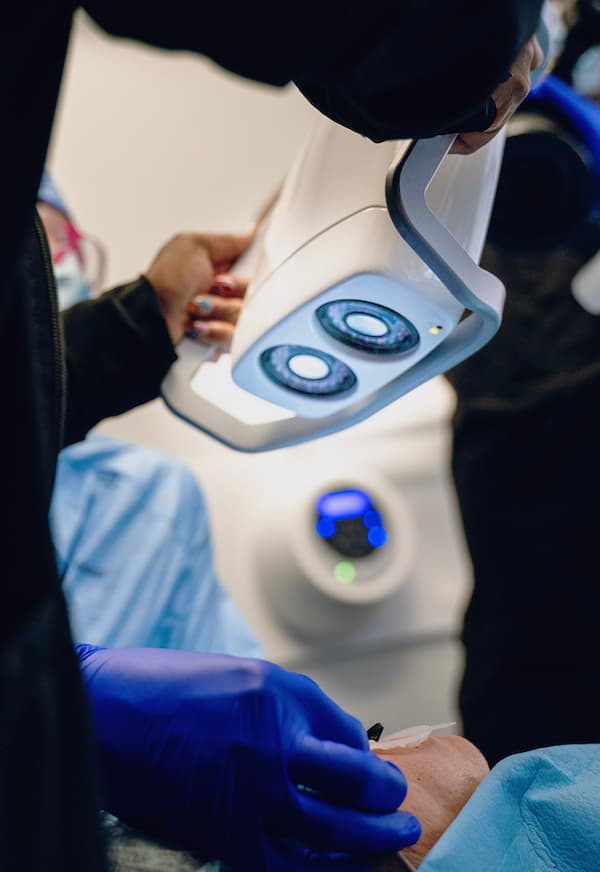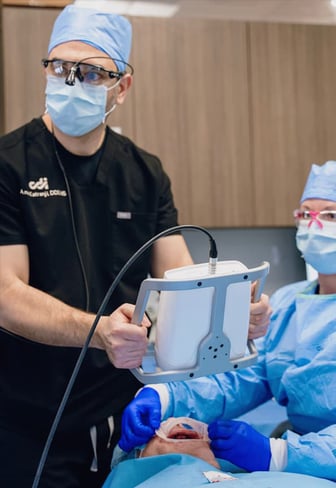 Dr. Katranji and the whole team are dedicated to providing their patients with the highest level of digital dentistry, and with the addition of the PIC system, their digital workflow is now much more streamlined. With patients being the number one focus of their clinic, they can now reduce both their chairside time and total number of visits for a restoration, which is also beneficial for the productivity of the clinical team.
"Training with PIC dental has given us all the confidence in the world to do these cases moving forward. The training was fantastic as far as feeling comfortable and giving us a real foundation."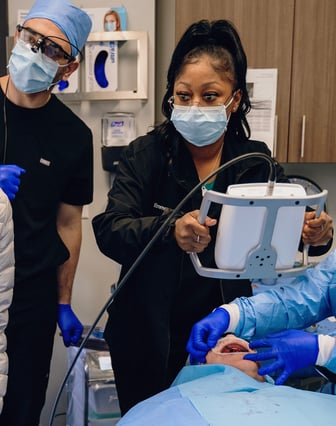 With the 3-day PIC pro training, Dr. Katranji and his team can now confidently complete full arch cases for their patients in the most efficient way possible. As a practice that has successfully incorporated various digital dentistry tools to their digital workflow, it is important to feel comfortable and at ease while using each one. Completing this three-day training has enabled them to feel comfortable with each stage of the PIC pro workflow. By completing cases with their actual patients during the training, both in normal and surgery settings, the PIC system has already had a positive effect from the very first day.