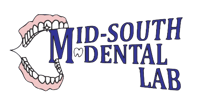 Located in Brentwood, Tennessee, Mid-South Dental Lab is a reputable and comprehensive dental laboratory that has recently completed their 3-day on-site PIC pro training! With a strong commitment to excellence, they provide a wide range of cutting-edge dental products and services to their clients.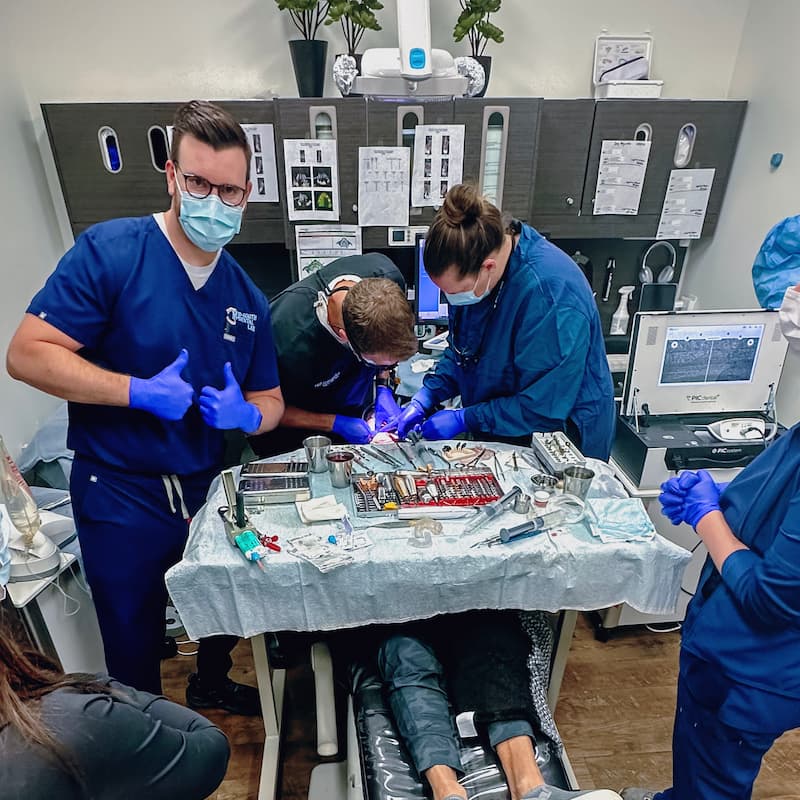 Leading the way is David Jackson, CDT, the owner of Mid-South Dental Lab, who brings in-depth knowledge and over 12 years of experience in the field of dental ceramics. As a third-generation technician, he possesses a wealth of expertise across all aspects of dental ceramics, ensuring top-notch quality and precision in every project undertaken by the lab.
Whether it's restorative work, cosmetic enhancements, or prosthesis development, Mid-South Dental Lab combines their expertise, attention to detail, and a personalized approach to consistently deliver outstanding results. With the recent completion of their PIC pro training, Mid-South Dental Lab works at the forefront of the industry, equipped with the best-in-class solution that meets the demanding full arch needs of their clients.
"I knew the PIC system was accurate. It has been tried and true."
David Jackson had first encountered the PIC system during a visit to LMT® LAB DAY® Chicago. Chairside Solutions, PIC dental's US distributor, conducted a live patient demonstration that caught Jackson's attention. Witnessing the PIC system's efficiency and precision, he recognized its potential as a valuable addition to his lab's offerings.
"It's the most accurate way that we can confidently capture full arch impressions and records."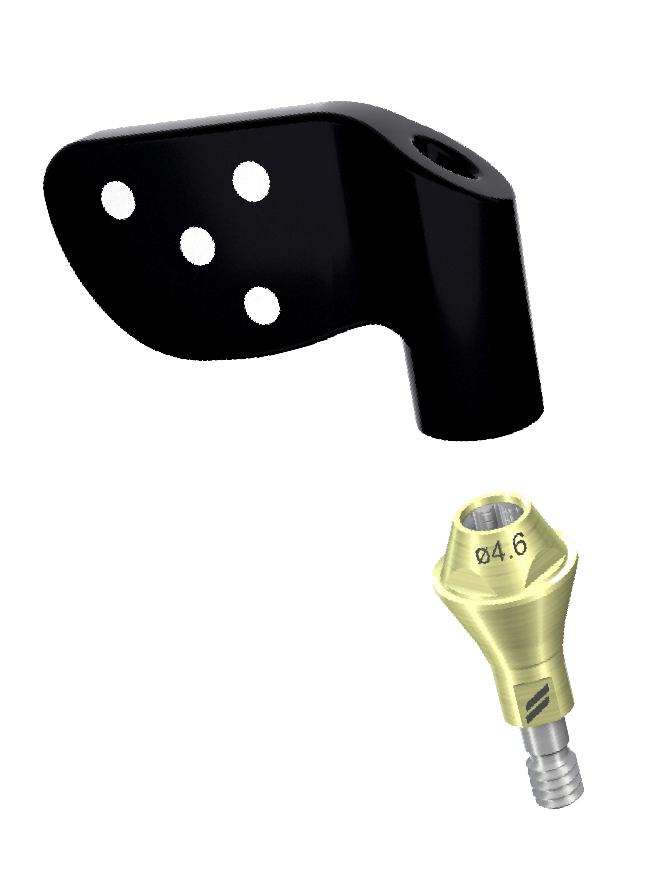 Given the lab's extensive work on clinical cases that use Straumann® Screw Retained Abutment® (SRA), the compatibility of the PIC system was a pivotal factor in Jackson's decision-making process. The ability to seamlessly integrate with Straumann® SRA as well as any other direct to implant or abutment level platforms was an important future-proof consideration that set the PIC system apart.
Operating with a broad client base spread across many locations, the Mid-South Dental Lab team has to be able to seamlessly move their equipment and products between clinics. To stay mobile while capturing precise implant measurements, the lab needed a truly portable solution with a quick setup that wouldn't slow down their work.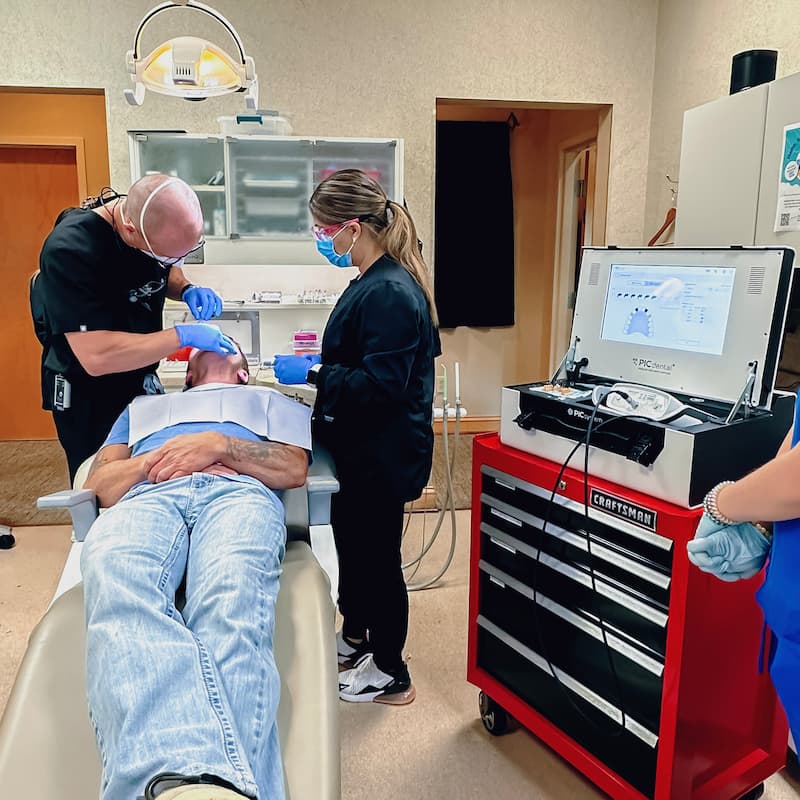 Enter the PIC system, with its portable all-in-one form factor perfectly suited to their needs! With the PIC camera ready in its own compartment, a built-in computer and a large touchscreen inside the lid, they can set up and complete a capture in minutes, and then pack up and easily transport their PIC system to their next assignment.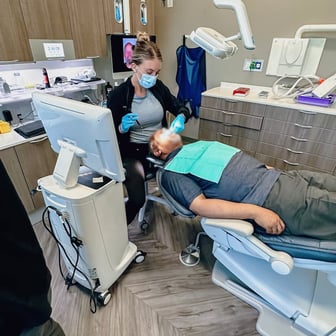 In addition to the PIC system, the team also has an intraoral scanner on hand, particularly for clinics that do not have their own. This comprehensive approach guarantees that the Mid-South Dental Lab can gather all the necessary patient records alongside the PIC file containing implant positions and angulations, ensuring a smooth and uninterrupted workflow. This adaptability and commitment to staying equipped with cutting-edge technology is a testament to the lab's dedication to delivering high-quality dental solutions.
"Every time we do a PIC system scan, we know that we're going to hit the mark every time and give the patient the best fitting prosthesis possible."
During the intensive 3-day PIC pro training, the PIC dental team accompanied Mid-South Dental Lab to four different practices, where they worked with a diverse array of patients with unique dental needs performing precise implants capture. This hands-on experience provided an invaluable opportunity for the team to immerse themselves in different scenarios and gain comprehensive knowledge about making the most out of the PIC system and the PIC pro workflow.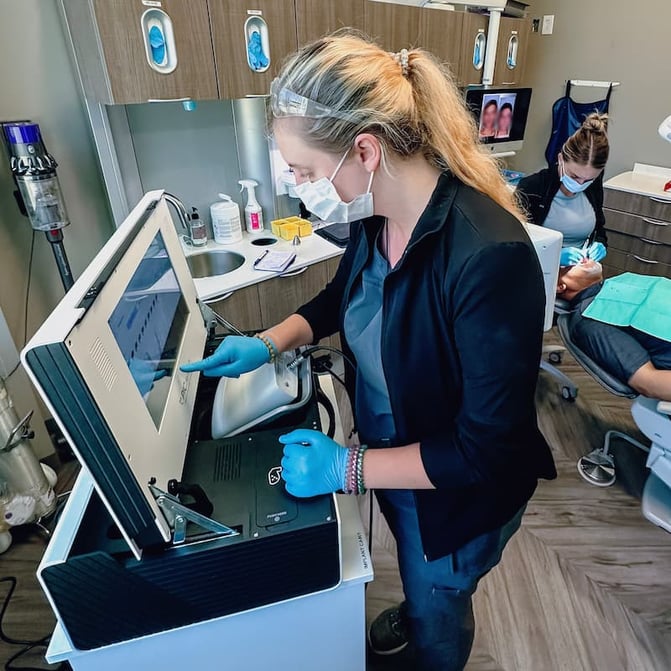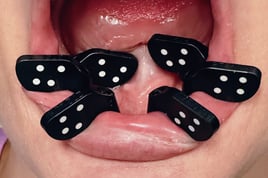 Following the successful completion of the training, David Jackson emphasized the user-friendly nature of PIC transfers. He was impressed by the simplicity of their placement thanks to their shape, and found that he quickly grasped the techniques required, even in more complex cases involving many PIC transfers at once.
In Jackson's own words, "We can help our doctors deliver a better product." By opting for the PIC system, Jackson aimed to enhance his lab's capabilities and provide their clients with exceptional results for full arch implant prosthesis procedures.
With their new knowledge and capabilities, Mid-South Dental Lab is ready to scale up their full arch work with PIC dental!