Mićunović medical, situated in the vibrant city of Podgorica, Montenegro, has joined the PIC dental community after successfully completing their 3-day on-site PIC pro training!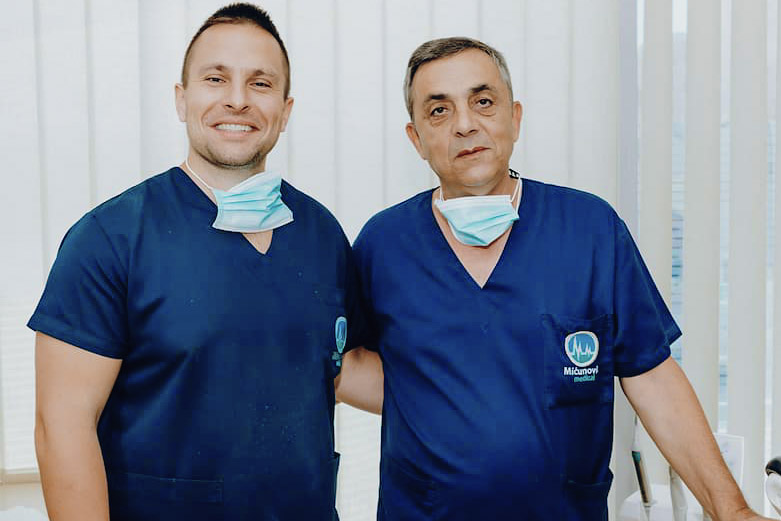 Dr. Mićunović with his father. (Source: Mićunović medical)
Led by the accomplished Dr. Miljan Mićunović, a distinguished oral and maxillofacial surgeon with over 15 years of experience, Mićunović medical prides itself on its team of dedicated professionals, who prioritize their patients' well-being. Equipped with cutting-edge equipment and materials, the clinic continues a tradition of excellence, with Dr. Mićunović following in the footsteps of his father to become a specialist in dental prosthetics.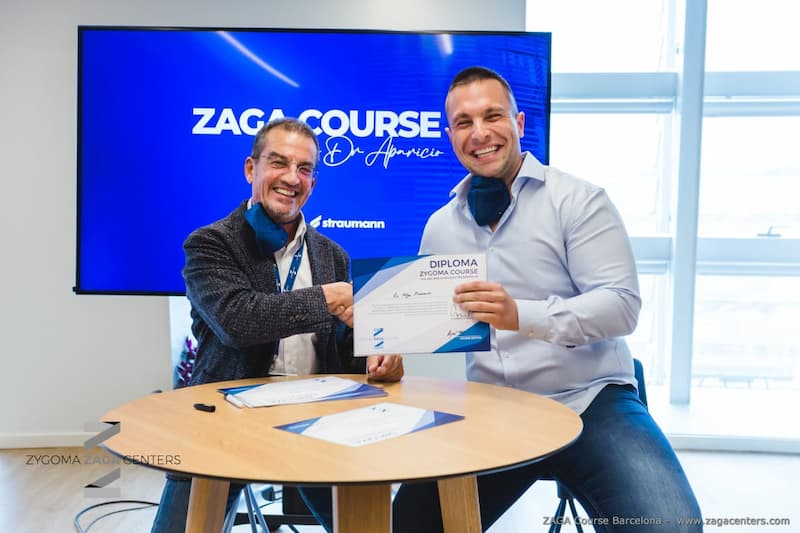 Dr. Mićunović with Dr. Aparicio, president and founder of ZAGA Centers. (Source: Mićunović medical)
As the premier dental facility in Montenegro, Mićunović medical leads the way in zygomatic implants, with Dr. Mićunović and his team successfully completing numerous full arch implants each month. Mićunović medical is also a ZAGA Center and has been since August 2021. ZAGA centers are an exclusive network of experts on zygomatic implants, focused on research, training and patient information.
Despite their impressive track record, they faced a persistent challenge in the form of prosthetic failures. The imprecise fit of the prostheses to the implants resulted in frequent cracks and breaks, disrupting both Dr. Mićunović's practice and his patients' comfort. These issues incurred additional costs and extended chairside time. Recognizing the need for an accurate and precise solution that would guarantee a passive fit and deliver optimal results, Dr. Mićunović was on the search for a game-changing innovation.
"We needed a more accurate and precise solution that can guarantee a passive fit."
Dr. Mićunović needed a fast and accurate digital solution to his problem to improve his clinic and help him sleep better at night. Enter the PIC system! He first discovered PIC dental through Instagram and was captivated by the profiles of doctors utilizing the PIC system, particularly those based in the United States. Intrigued by PIC dental, he decided to attend a course that demonstrated the capabilities of the PIC system.
"I was excited to see something that will help me in the practice."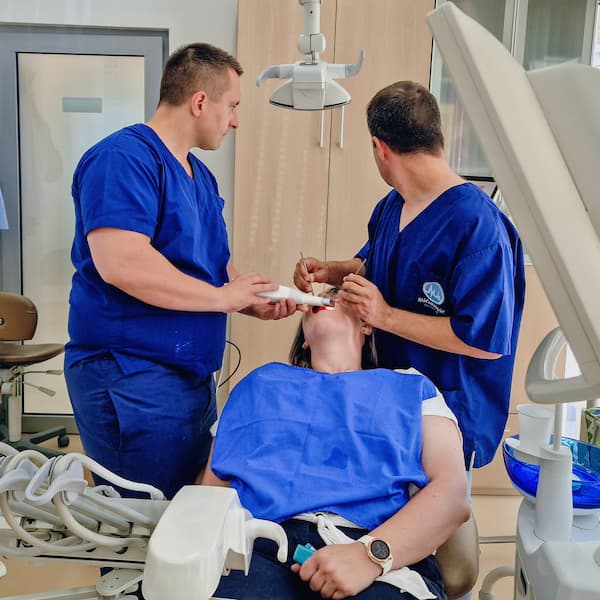 He was thrilled when he witnessed the PIC system demonstration on a live patient and knew instantly it would be the perfect addition to his clinic. Already familiar with integrating digital protocols due to their considerable use of a 3Shape® intraoral scanner, Dr. Mićunović and his team had been on the lookout for a solution that offered unparalleled accuracy and precision.
"I want to be part of the top surgeons in the world that are already using the PIC system."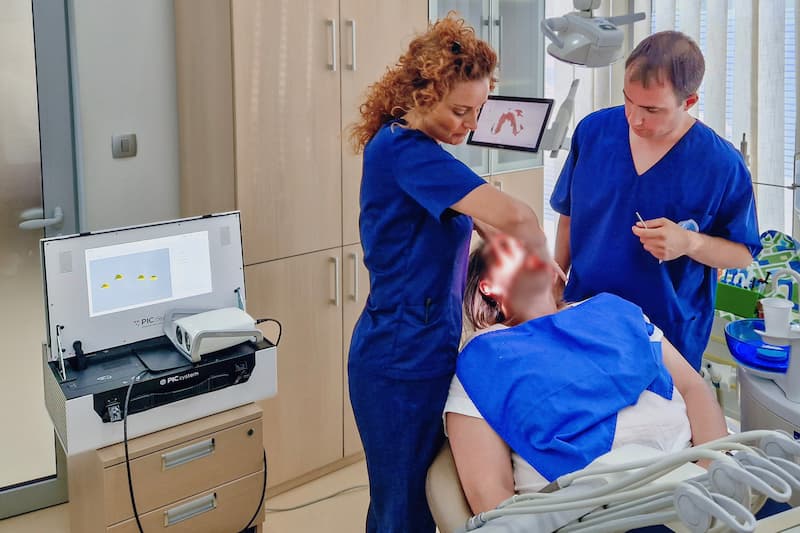 During their comprehensive 3-day PIC pro training, Mićunović medical's team not only learned how to operate the PIC system, but also discovered how to seamlessly integrate the entire PIC pro digital workflow into their practice. This newfound knowledge ensured predictability in their full arch treatments.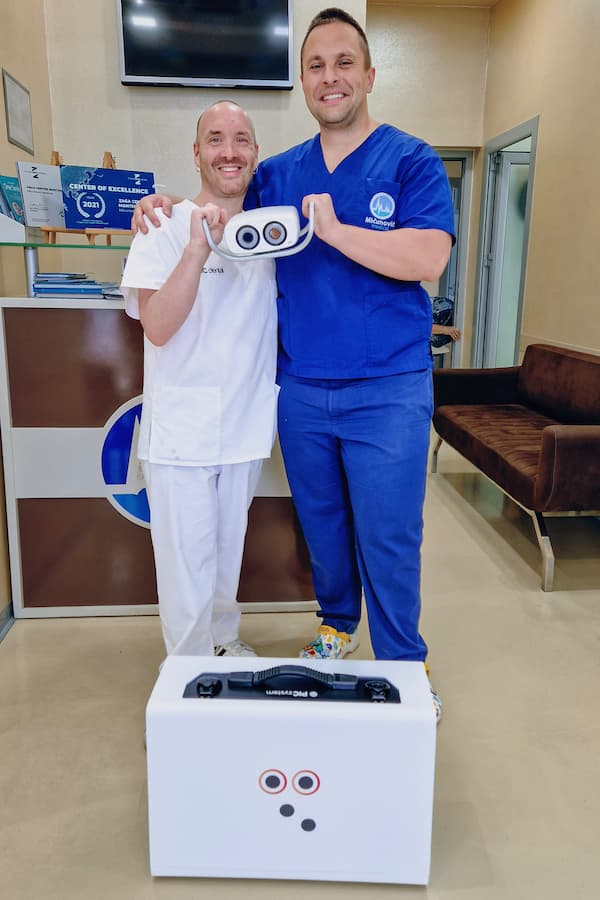 Dr. Mićunović appreciated the training for its educational and purposeful nature, appreciating their trainer's meticulous attention to detail. This attention to detail provided by the PIC pro trainer allowed Dr. Mićunović and his team to now work confidently with their new PIC system!
"It was worth waiting for the PIC system, and I am very satisfied."
Patients of Dr. Mićunović can now leave their appointments with the assurance that their prostheses will always fit passively and will withstand the test of time, avoiding untimely breakages.