Kirkland Premier Dentistry provides high-quality oral health care for its patients. This dental practice in Kirkland, Washington is run by Dr. Gaurav Sharma, Dr. Sheen Gaur, and Dr. Apri Dhaliwal. Dr. Sharma and his team share our values of continuous education and sharing knowledge. They know that visiting the dentist can be a little nerve-racking for patients, which is why they focus on being transparent with their patients, ensuring that they are aware of all the steps.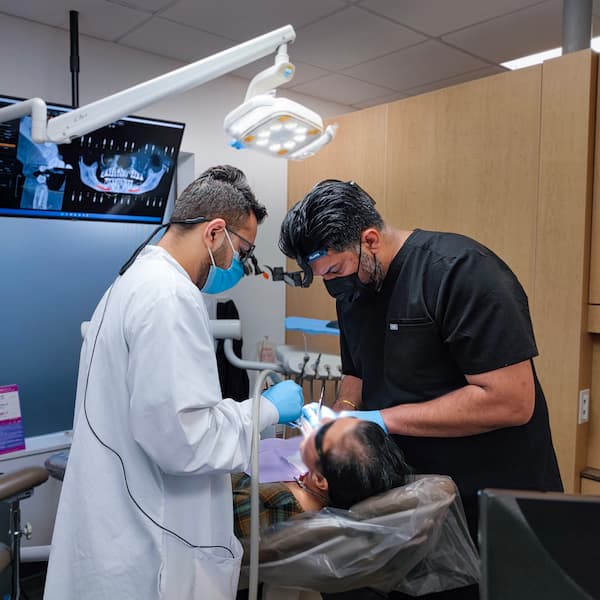 Dr. Sharma is a very experienced implant dentist, having worked with many patients. He graduated from New York University with honors in Implant Dentistry and has since expanded his knowledge with more than 400 hours of continuing education credits for dental implant training. When working with his patients, he always applies the latest research and advances in dentistry, which is one of the reasons the PIC system was perfect for his practice.
After completing the three-day PIC pro training, Dr. Sharma told us he experienced "Zero adjustments, passive fit all the time and 100% accuracy. I've done a lot of implants, but I've never seen a great system like PIC before." With a high volume of implant rehabilitations, the PIC system together with the PIC pro workflow bring more efficiency and better predictability to Kirkland Premier Dentistry.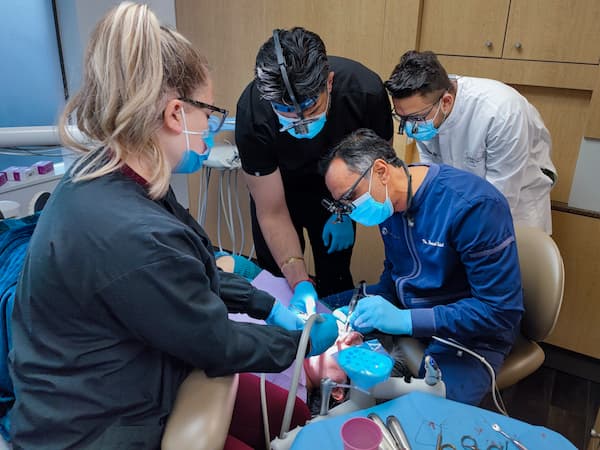 Helping clinics like Kirkland Premier Dentistry scale up their full arch practice is extremely valuable as PIC pro trainings help dentists and their teams enrich their workflow and enjoy all of the benefits the very next day after the training finishes. PIC pro is a flexible workflow that's customized for each dental team, knowing that every clinic and patient are different. We look forward to working with more clinics like Kirkland Premier Dentistry in the future!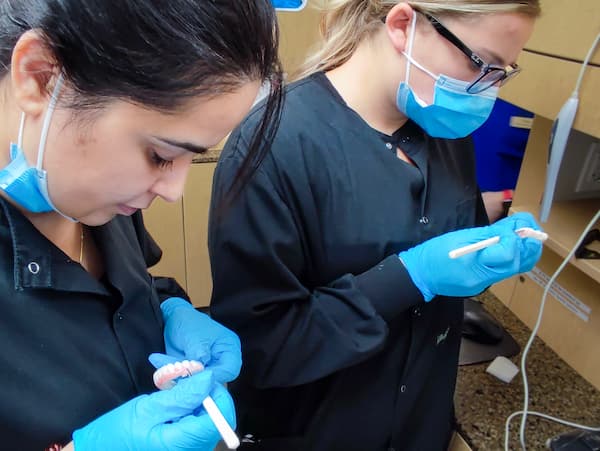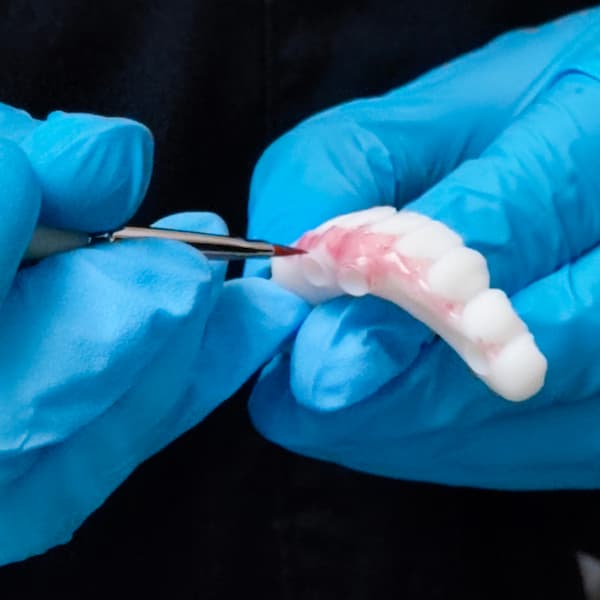 The clinical assistants working on the pink esthetic for the prothesis.