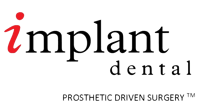 Implant Dental's Dr. Kurt Kline and his team recently completed their comprehensive 3-day on-site PIC pro training. As the founder, director, and CEO of Implant Center in Plattsburgh, New York (USA), Dr. Kline leads a skilled team proficient in a wide range of treatments, from bone grafts to implant restorations.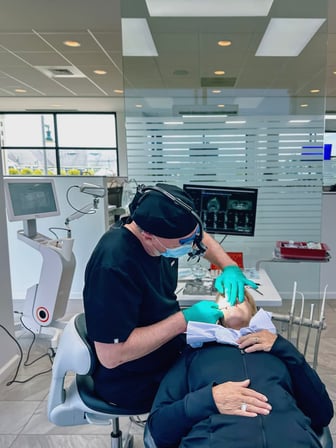 Similar to our approach at PIC dental, Dr. Kline combines his expertise in aesthetics and engineering when developing treatment plans, ensuring beautiful smiles and optimal functionality. With over three decades of academic achievements and hands-on mentoring, Dr. Kline possesses a profound understanding of prosthodontics, oral surgery, and periodontics.
Dr. Kline describes himself as a dental clinician who bases his practice on evidence-based principles in both surgical and prosthetic dentistry. He has received specialized training in prosthetic-driven surgery, which sets him apart.
After achieving success in his initial practice, Dr. Kline decided to expand his services and establish a cutting-edge private practice focused on implant surgical and prosthetic general dentistry. This new facility is equipped with state-of-the-art technology and features a training center where experts in implant dentistry are invited to conduct workshops, teach surgical techniques, and share their valuable knowledge and experience.
"It is absolutely phenomenal, this is something I need."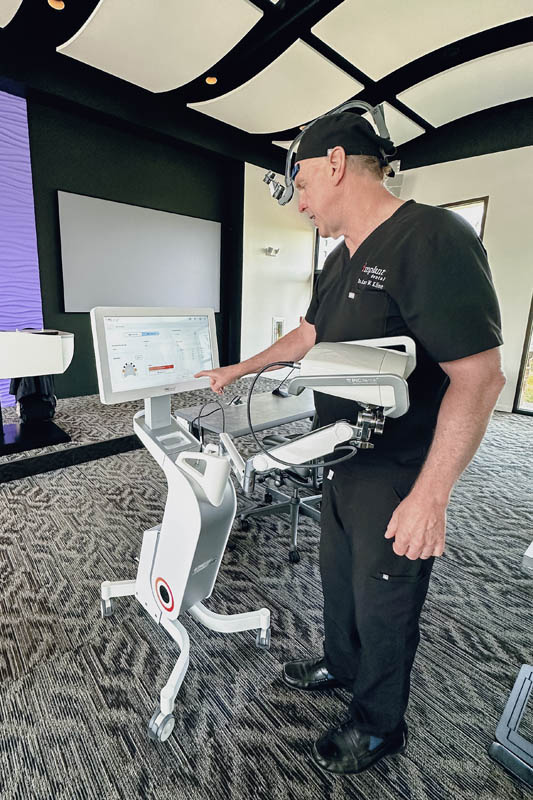 Dr. Kline became acquainted with PIC dental when he attended a course at the Pikos Institute, where he had the opportunity to learn from Dr. Michael Pikos, a fellow user of the PIC system. During the course, Dr. Kline was introduced to the remarkable features of the PIC system, including its impressive 4 micron precision and the elimination of verification jigs, which he previously used. This exposure left a lasting impression on Dr. Kline, and he realized that incorporating the PIC system into his already advanced clinic was the logical next step.
Implant Dental is a large, spacious clinic that houses many clinical and surgical rooms. Therefore, the PIC system Gravity was nothing but perfect for his clinic. Not only will the PIC system Gravity seamlessly glide through the clinic, but Dr. Kline and his team will glide right through their appointments! His patients will no longer need to wait for conversions or have to endure the uncomfortable feeling of verification jigs. The overall experience of Dr. Kline's patients has now changed forever.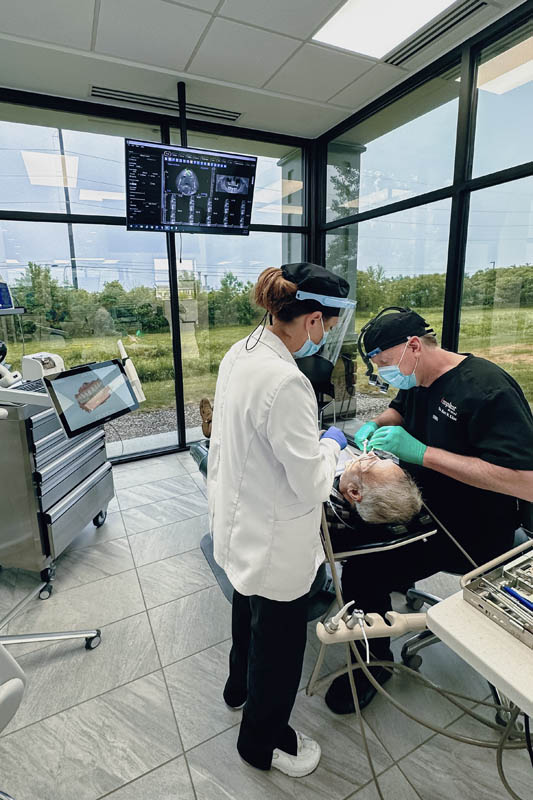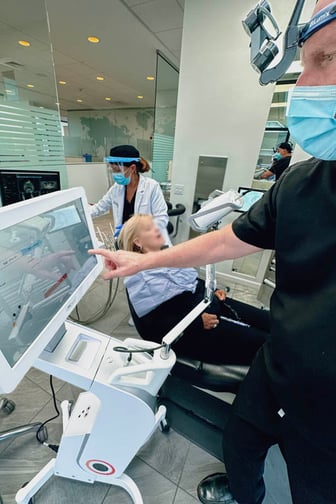 "Ask for PIC dental trainer, Silvia, she was great, no doubt in my mind!"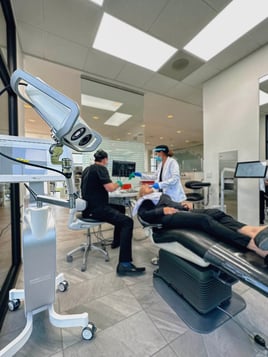 Dr. Kline had nothing but praise for the comprehensive PIC pro training he received, which spanned 3 education-filled days. Being an active mentor and the owner of a training center himself, Dr. Kline highly valued the trainer's meticulous attention to detail. He recognized that continuous education is a vital component for remaining up-to-date with the latest trends and solutions in digital dentistry. We can't wait to see the efficiency that the PIC system Gravity will bring to Dr. Kline's practice!