The PIC dental team recently visited Elan Implant Center in Okemos (Michigan) for a three-day PIC pro training provided in collaboration with Chairside Solutions, a distributor of PIC dental for the United States.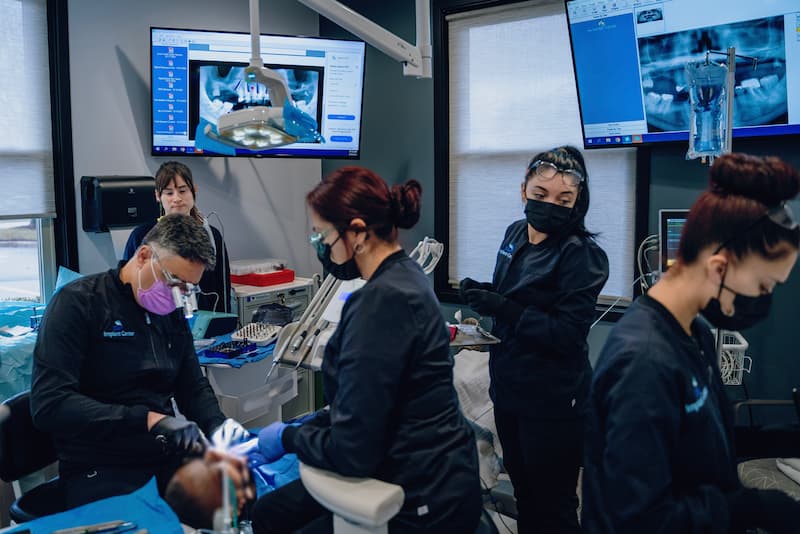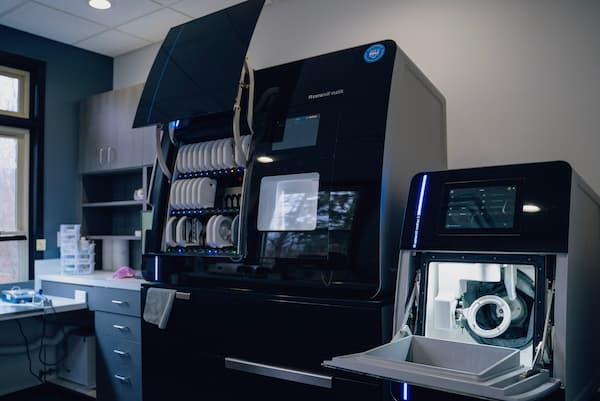 Dr. Mauricio Moeller, the owner of the Elan Dental Group, specializes in full mouth rehabilitations and cosmetic dentistry. He is a third generation dentist recognized for providing excellent dental care, and he has placed over 3,000 implants so far. His fourth clinic, Elan Implant Center, is equipped with a team of dental experts and state-of-the-art dental technology including an in-house dental lab with 4 technicians and milling machines.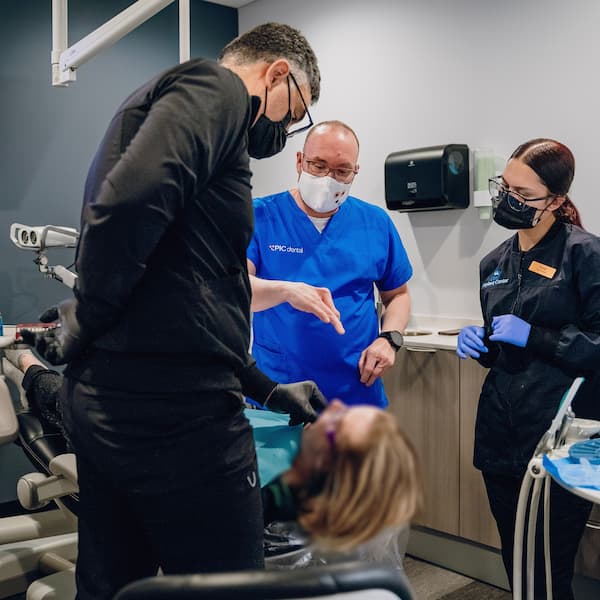 Dr. Moeller, a renowned prosthodontist in the state of Michigan, prioritizes the use of the best technology available to ensure the best level of care for his patients. However, he and his team were not fully satisfied with the results of their full mouth rehabilitations. There was always a chance that the fit would be slightly off, leading to several additional patient visits in order to do try-ins and adjustments until the final prosthesis was satisfactory. This was an exhausting experience for both dentist and patients.
"That's when I knew that I had to switch and purchase the PIC system to help me out."
Dr. Moeller is an advocate for continuous education, and regularly attends events and conferences in the dental industry. He was first introduced to PIC system Legacy at an educational event and then contacted fellow dentists to learn how the PIC system has transformed their clinics. Finally, Dr. Moeller decided to implement it into his own digital workflow.
"Very easy to maneuver around the operatory."
With a location that is meant to focus on implantology, a large volume of patients and seven different clinical rooms, Dr. Moeller decided that PIC system Gravity was the form factor that would best suit their needs. With All-On-4 Wheels and QuickSwitch Power for fast room changes without the need to turn the system off in transport, PIC system Gravity allows Dr. Moeller and his team to capture precise implant positions in the most comfortable and efficient way possible.

"The PIC system will make a radical shift in the way we see our patients."
Together, PIC dental trainers and a specialist from Chairside Solutions worked closely with Dr. Moeller and his clinical and lab teams to make the most of the three-day PIC pro training and their new PIC system Gravity. Chairside Solutions, a US distributor of PIC dental, have also previously assisted Elan Dental Group to provide and set up different clinical and lab equipment.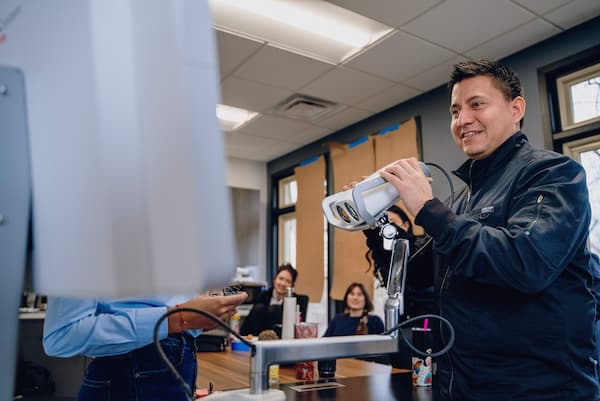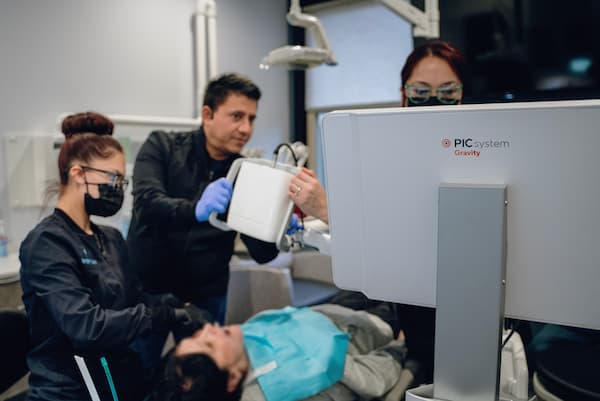 Sander Polanco, DT from Chairside Solutions demonstrating the new PIC system Gravity and helping the Elan Implant Center team maneuver the Zero-Gravity Arm.
"The occlusion is fine. The aesthetics are fine, and it's really amazing that we can do this with less effort."
After implementing the PIC system Gravity and the PIC pro workflow into his practice, Dr. Moeller has noticed remarkable results. His patients are now able to receive prostheses with a guaranteed passive fit, eliminating unnecessary repeat visits and other obsolete processes such as verification jigs and try-ins. Dr. Moeller and his team can now confidently provide the highest level of care with faster turnaround times, including immediate loading so that patients leave home on the day of the surgery with a screwed-in transitional prosthesis that fits passively and improves their post-op experience.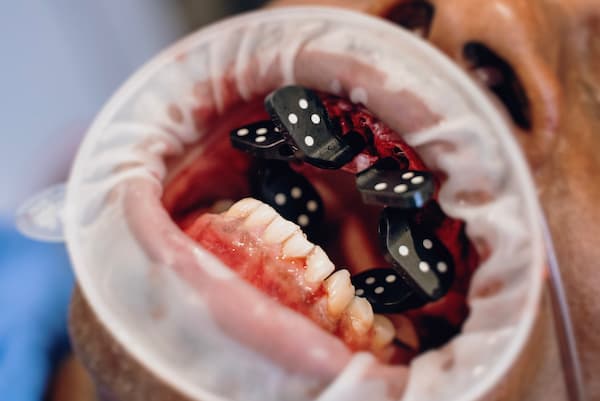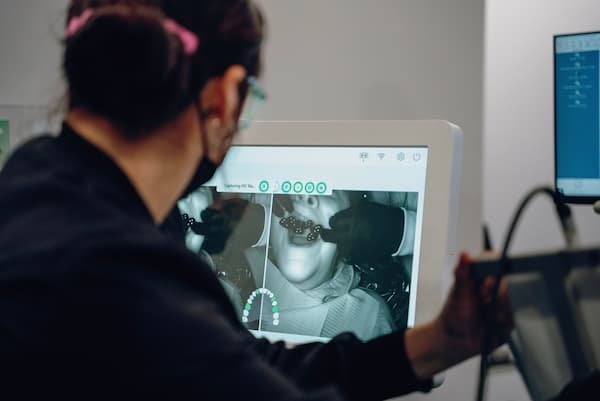 "We
were happy to see them teach us how to do not only the clinical aspect, but also the lab portion."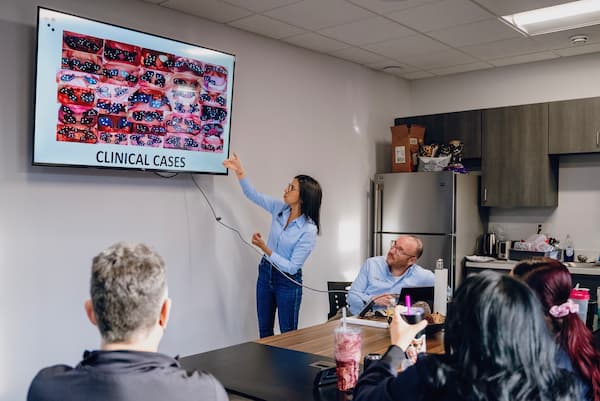 During their 3-day on-site PIC pro training, Dr. Moeller and his team were able to directly experience all the benefits brought by PIC system Gravity and the PIC pro workflow with their actual clinical cases from the very first day, from taking precise implants captures to the lab technicians using the resulting PIC file to complete the design of a perfectly fitting dental prosthesis.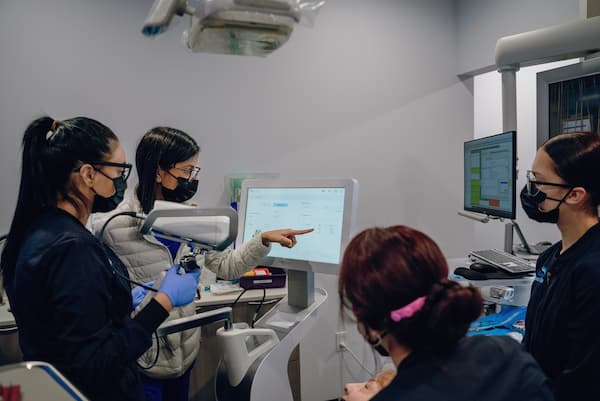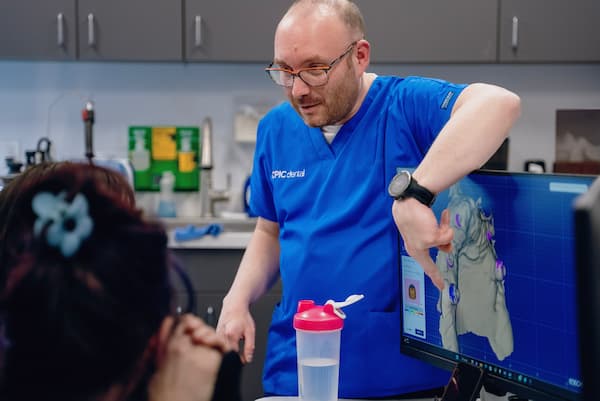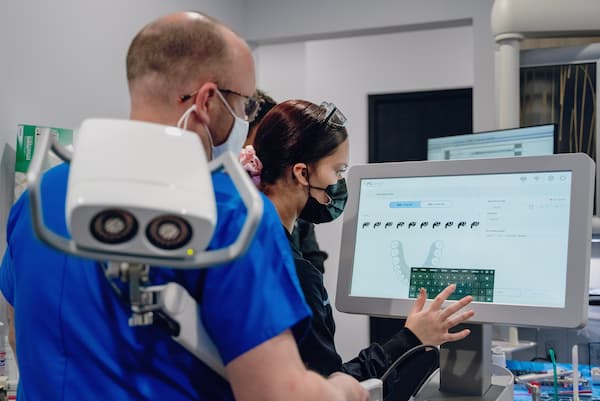 The PIC dental and Chairside Solutions trainers shared workflow information, practical demonstrations and many actionable tips and tricks to get the best results from their PIC system Gravity. The clinical and lab teams had the opportunity to ask questions and receive professional guidance and by the end of the training, Dr. Moeller and his team were confident in their ability to use the PIC system Gravity and incorporate it into their digital workflow for dental implant procedures.
"I'm happy to have it here, and I'm proud to say that we're the first in Michigan to have the system!"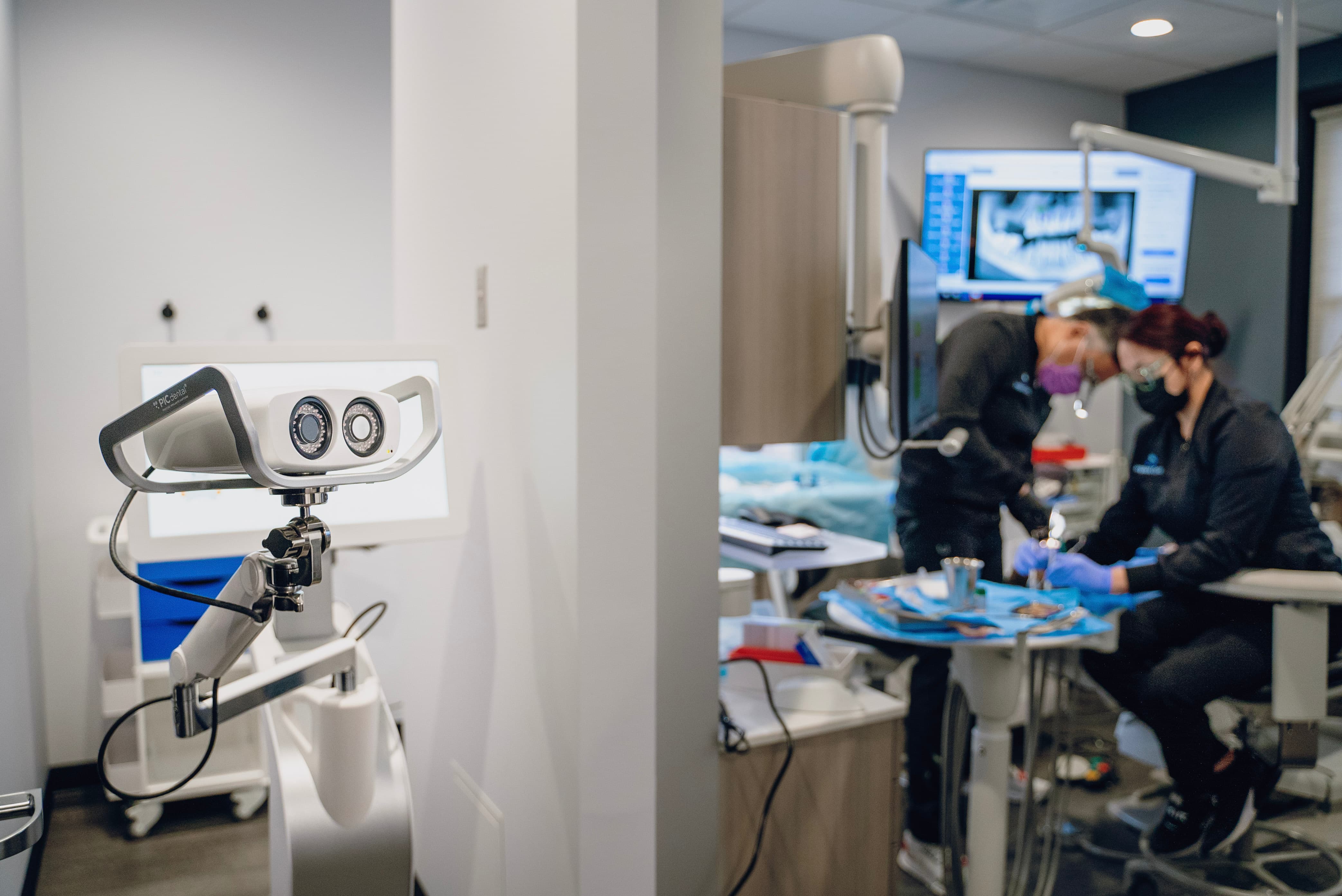 A big thank you to Dr. Moeller and his team for their hospitality and enthusiasm and to Chairside Solutions for their collaboration and reliable work. We are confident that the power of PIC system Gravity and the PIC pro workflow will bring a new era of productivity and efficiency to Elan Dental Group and help them provide a happy and successful experience to their patients.