Our PIC pro trainers recently visited SN Family Dental in Newark, New Jersey (USA) to provide their 3-day on-site PIC pro training! Dr. Rai Navneet, owner of SN Family Dental, has over 20 years of experience in both general and cosmetic dentistry. Dr. Navneet graduated from the prestigious New York University College of Dentistry and is renowned for performing endodontics and other procedures in one sitting, saving time for both the clinic and patients.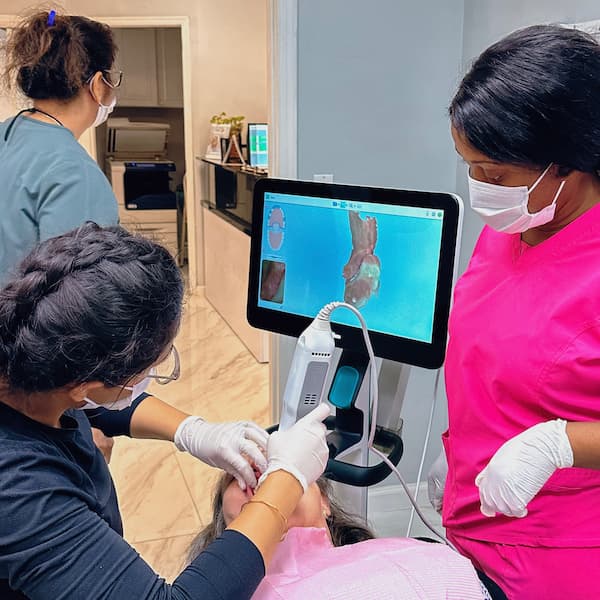 SN Family Dental is dedicated to providing the best possible dental care for their patients, which is why their dental services are designed around their patients' needs. They make sure to discuss all aspects of their dental care to ensure that informed decisions are made. The team strives to make the dental experience as smooth and comfortable as possible and that's why they take pride in completing procedures in one sitting. This not only saves time but also ensures that patients feel at ease throughout the entire process.
To further enhance their services, they were on the lookout for a solution to improve the quality of full arch restorations while also reducing patient appointments and treatment times. This is where the PIC system comes into play! With two convenient locations, SN Family Dental has seamlessly incorporated the PIC system into their workflow, making it a valuable addition to their clinics. The PIC system can be easily transported between the two locations, allowing patients to receive predictable and efficient dental solutions regardless of which location they visit.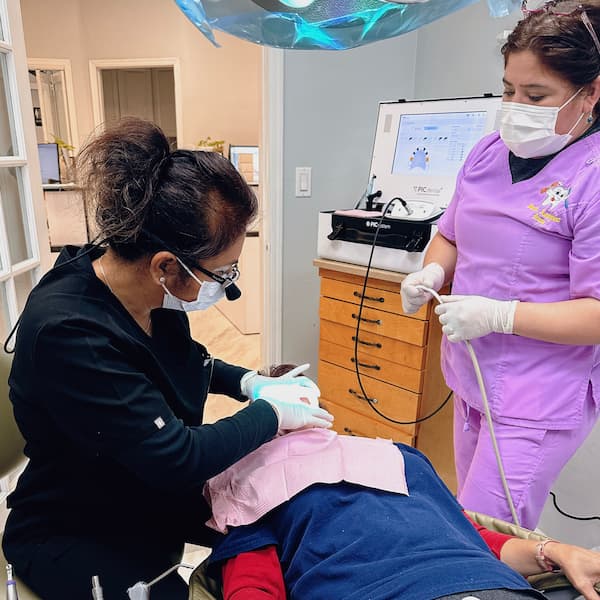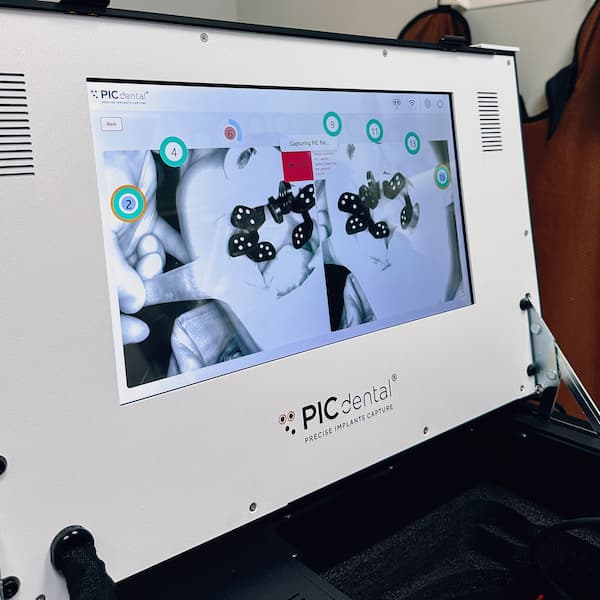 Over the course of three days, the clinical team at SN Family Dental put the PIC pro workflow into action with their own patients. As soon as the PIC pro training commenced, the team was eager to put their newfound knowledge into practice. With the PIC system's user-friendly PIC suite interface and innovative features, such as Instant Capture and Lightspeed Odontogram, they were able to apply what they learned to their clinical cases right away.
At PIC dental, we are committed to supporting women in the dental industry. As more women join the profession, the balance between male and female dentists is shifting. We are excited to see this progress and are proud to support Dr. Navneet and her team!
With the introduction of the PIC system, SN Family Dental is taking their implant restorations to a whole new level. Patients can now expect predictable and efficient implant-prosthesis restoration treatments, while also receiving personalized care from a team that is committed to their wellbeing!