Last week we had the pleasure of welcoming Dr. Ramón Gómez Meda along with Prof. Alessandro Pozzi for a new edition of the "FP1 prostheses and immediate loading with PIC pro" course in Madrid, Spain.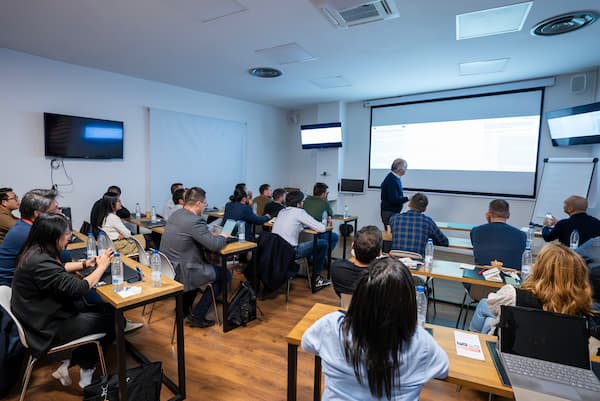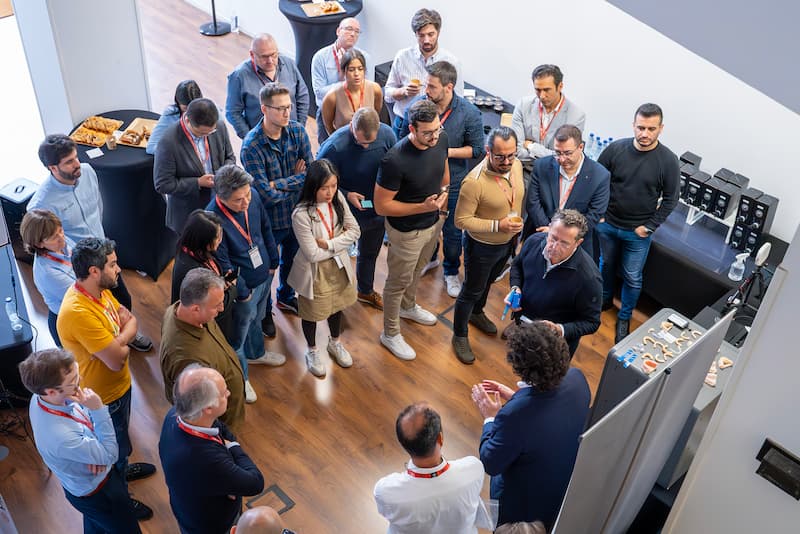 Participants from over 15 different countries had the opportunity to learn directly from our guest speakers as well as participate in a hands-on demonstration of an immediate loading digital workflow for a full arch patient which resulted in a 3D printed transitional prosthesis produced and ready for placement in under 90 minutes.
Over the course of the day, our students had the opportunity to directly experience and acquire knowledge on many aspects related to
productivity
,
patient assessment
and
patient records
,
implant planning
,
PIC system capture
,
PIC file alignment
, and several other related topics within the
PIC pro workflow.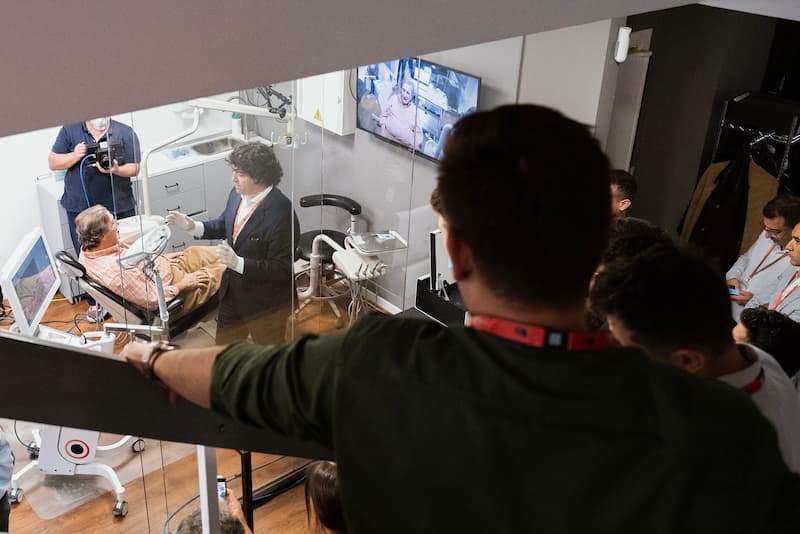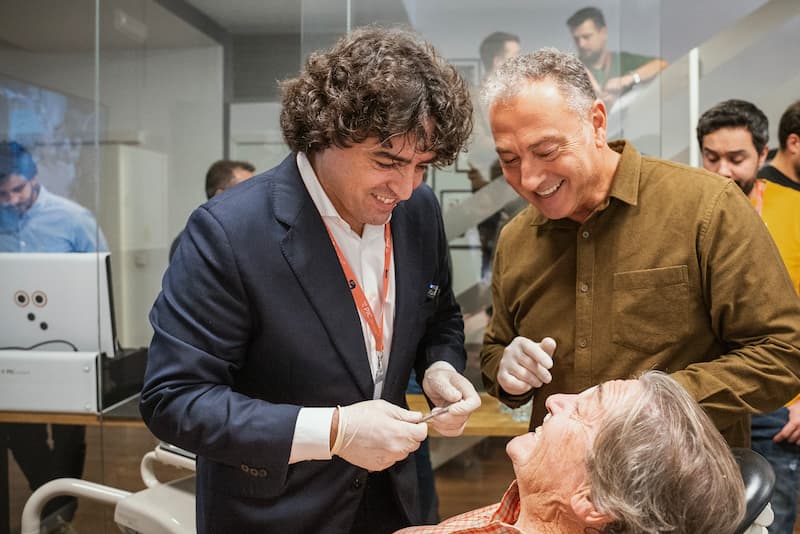 The live demonstration involved a real patient to showcase the complete digital workflow used in immediate loading treatments from
patient records to prosthesis placement
. The latest
PIC system Gravity
form factor was used for measuring implant positions and angulations. Joaquín Ayllón, the Support Manager at PIC dental, provided a demonstration on
aligning the PIC file with the soft tissue geometry and guided the attendees through the process of designing the transitional prosthesis.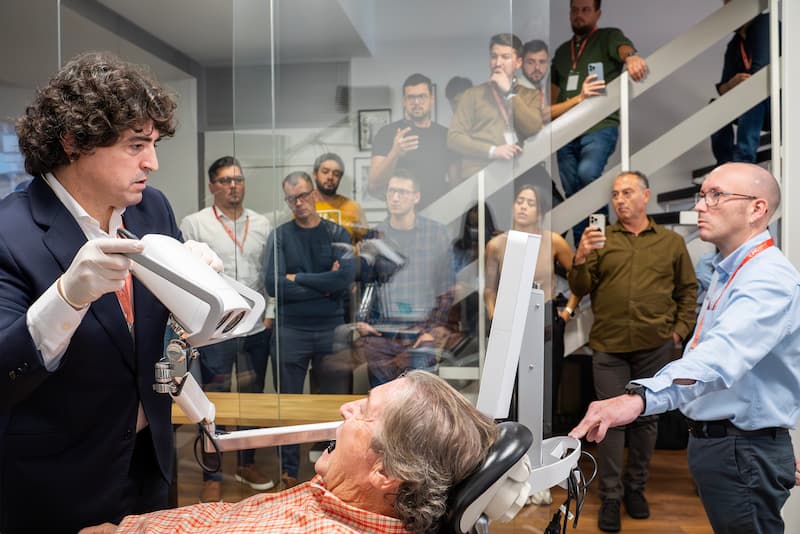 The design was sent to an
envisiontec® 3D printer
, which rapidly produced the PMMA transitional prosthesis. The course also featured
Rafael Santrich, DT
, a highly skilled expert in restorations and custom cosmetics and a PIC dental user himself.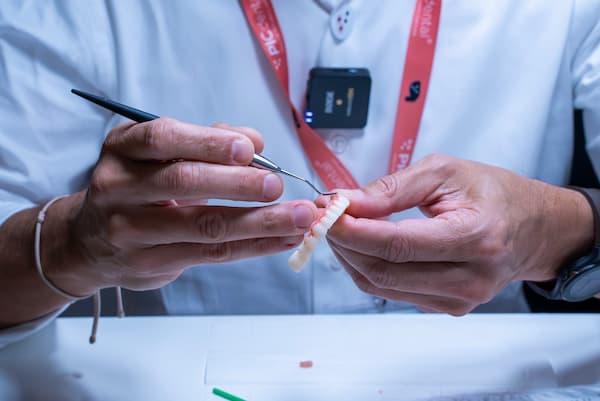 With an impressive track record of over 25 years in the field, Santrich has honed his craft and even created the
Scoop Technique
for better restorations. He showcased his exceptional skills by working on the aesthetics and finishing,
bringing the 3D-printed design to life
with pink aesthetic and glaze so that it looked its best in the patient's mouth. The prosthesis placement was seamless, with a passive fit, thanks to the predictable precision provided by the
PIC system.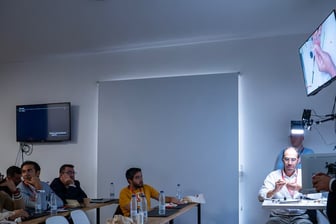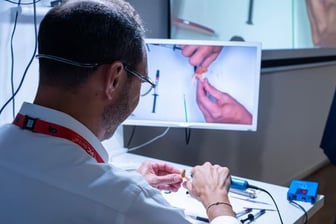 Professor Pozzi's lecture provided an
in-depth exploration of his approach to FP1 prostheses with advanced surgical and prosthodontic techniques
. He methodically guided the students through each phase of creating a same-day screw-retained full arch FP1 transitional prosthesis, from the initial design stages to production and final placement.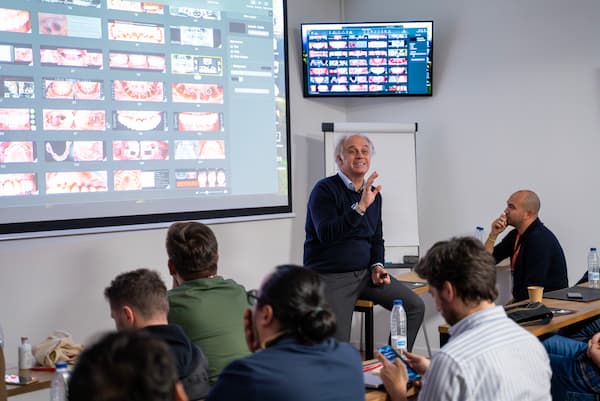 During his engaging presentation, Prof. Pozzi also provided insights into his own scientific research, as this year he recently published
two peer-reviewed articles exploring the PIC system Legacy's performance both
in vivo
and
in vitro
.
Dr. Gómez Meda, who also has been a
PIC dental user for many years
, lectured on the foundational concepts and principles of the
PIC pro workflow
for immediate loading procedures, shedding light on how efficiency can be increased and things can be done in a simpler way using new technology. He provided
examples of his many clinical cases
completed without the need of physical models, with a reduced number of appointments and reliable temporary restorations, thanks to the role of the
PIC system
in providing a
guaranteed passive fit.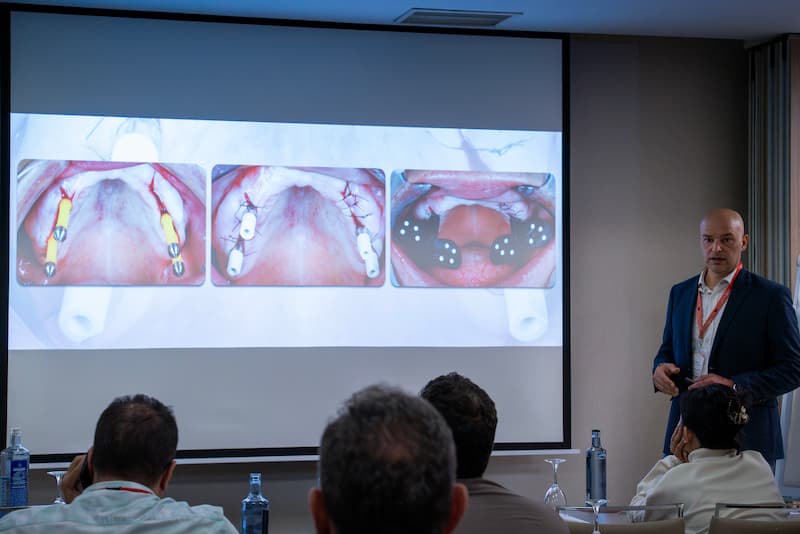 In an ever-evolving landscape of digital dentistry, knowledge-focused events are a prime opportunity for dental professionals worldwide to
enrich their continuous education
and
gain direct insights from their colleagues
, as well as d
iscover new solutions for their own dental practices and labs
. As the day unfolded, attendees engaged in many discussions, exchanged valuable experiences, and networked while enjoying the best of Spanish cuisine. We believe these interactions are essential for the growth and development of our industry, and we are looking forward to the next one!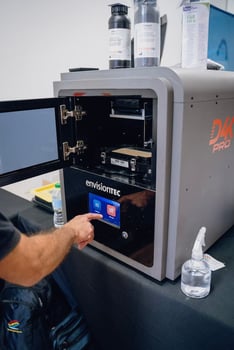 Special thanks to 3di Dental Digital System for providing the intraoral scanner and 3D printer units as well as technical support during the course. 3di Dental Digital System is a group of companies providing digital dentistry technologies, helping laboratories and clinics improve their overall productivity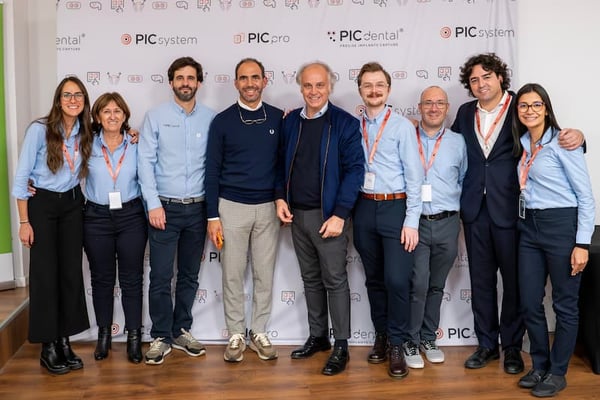 Part of the PIC dental team together with Rafael Santrich, DT and guest speaker Prof. Pozzi.