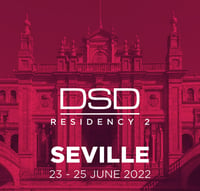 Last week, the PIC dental team attended the DSD Residency 2 course in Seville, Spain. DSD (Digital Smile Design) was founded by renowned dentist Dr. Christian Coachman in 2009. It originally started in São Paulo, Brazil and they are now headquartered in Madrid, Spain, supporting and working with over 800 dentists in over 70 countries globally!
DSD's purpose is to empower dentists through unique patient experiences by providing a platform for clinical and communication solutions. They offer education, consulting services, lab services and digital technologies to help doctors and technicians implement the DSD ideas and succeed with them. What makes DSD stand out as a company in the dental technologies' industry is their approach; "Gain a new perspective on your journey in digital, emotional and meaningful dentistry."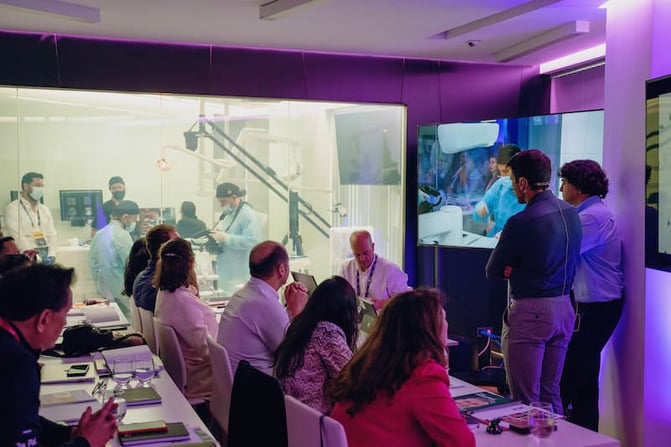 DSD Residency 2 is part of a series of DSD educational events hosted globally. This course helps members go further in implementing DSD into their dental clinic. It is structured into three intensive days of live treatments guided by Dr. Coachman and managed by their interdisciplinary dental team.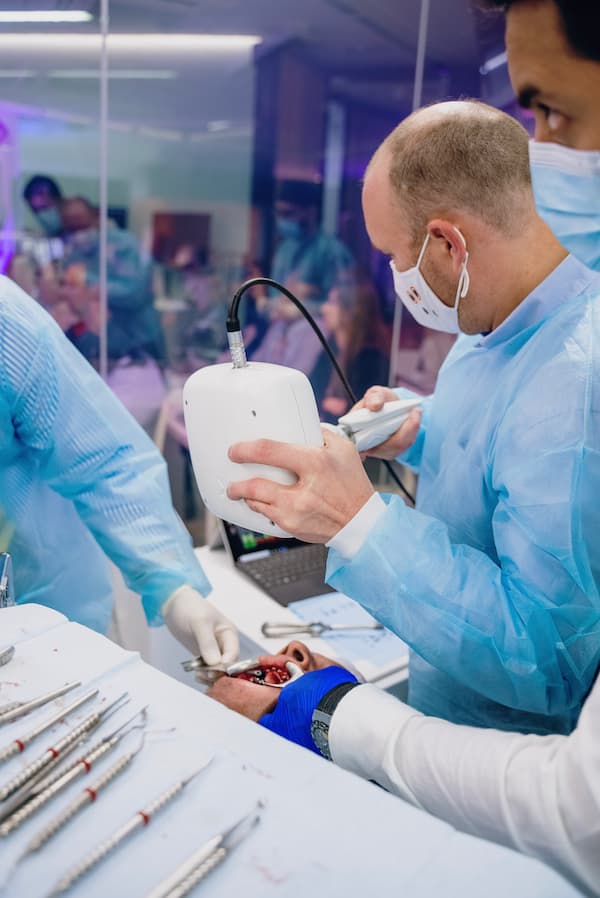 During the three days, participants learned from real cases and participated in brainstorming sessions to discuss the decision-making process on how, why and when each procedure should be performed and what are their advantages and limitations. Throughout the demonstrations and discussions, participants got an in-depth look about the benefits of working with the DSD Planning Center, and how it can improve their clinic's planning and decision-making.
PIC dental collaborated with DSD to provide a demonstration and insights into the benefits of integrating the PIC system and the PIC pro workflow in your dental clinic. DSD shares PIC dental's philosophy of predictable treatments where a thorough and consistent digital workflow can allow you to reduce costs, work, delivery time and patient appointments while improving the quality of your restorations.
PIC dental's team visited the course and introduced our solutions to the DSD Residency 2 students, covering principles of the implant restoration process in the PIC pro workflow.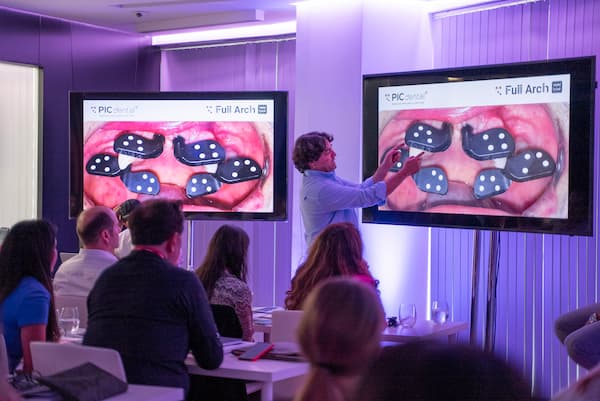 The varied amount of actual clinical cases completed live during the training allowed to showcase how the PIC system works in practice in two different scenarios: an immediate loading and a final restoration. The first case was an immediate loading where the PIC system capture was performed open flap before suturing. The second case was a final restoration with an osseointegrated patient before producing their final prosthesis.
This was a great opportunity to show the efficiency of the PIC system in real time, with both captures taking just a few seconds with a legacy PIC system unit. Following the presentation and the live patient demo, we continued with a valuable discussion together with Dr. Coachman and the students about the decision-making process of adding a PIC system to your dental office, as it's most beneficial for practices with a high volume of implant restorations.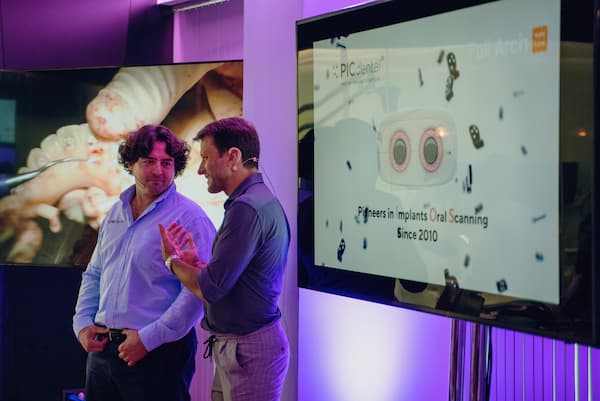 DSD for including

PIC dental's solutions

as part of the wide range of treatments showcased to this group of talented dental professionals from all around the world. We highly value collaborating with

education partners and academic institutions,

as we believe

continuous education to be essential in today's fast-paced environment of digital dentistry

.