The 2022 edition of the Implant Rehabilitation Summit took place last week in Mykonos, Greece. This summit has been organized for the second time by Dental Implants Masters, an educational brand founded by Dr. Alex Fibishenko and his team to offer education programs for dentists and specialists from all over the world.
This 3-day summit was focused on implant-based rehabilitations and digital workflows with over a dozen sessions presented by some of the world's leading dentistry experts. The presentations covered advanced implantology techniques such as bone management with Straumann® BLX implants, the ZAGA Concept, pterygoid implants, immediate loading, guided surgery and more.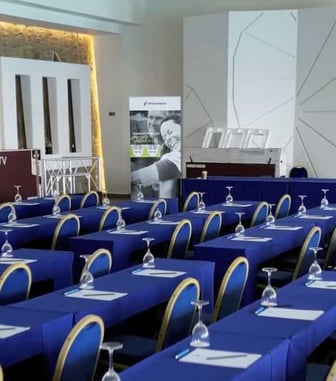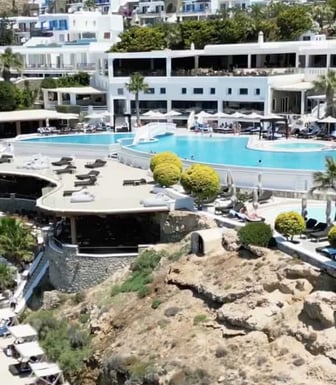 Since the first release of PIC system in 2009 and the PIC pro workflow in 2011, PIC dental's solutions have been integrated into the protocols and the day-to-day work of many leading specialists in implantology and prosthodontics, and many of the event's speakers have been part of the PIC dental community for a long time.
Today, PIC dental's workflows and technology are the leading standard of digital dentistry when there's an expectation of achieving predictable results in full arch treatments. Many of the summit's presentations extensively featured PIC pro and PIC system and their role in the work and clinical results of some of the most demanding professionals of the industry.
Dr. Krzysztof Chmielewski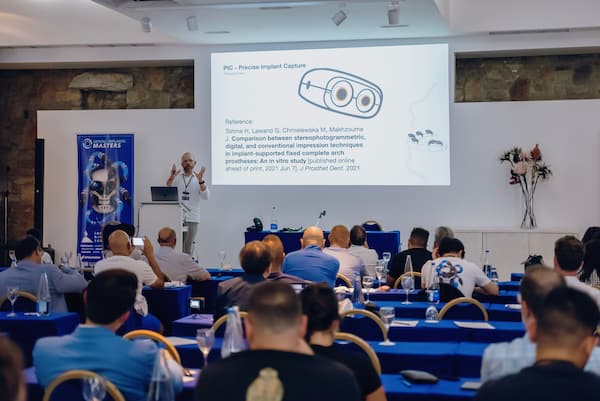 Dr. Chmielewski is a renowned specialist in implantology, aesthetic dentistry and dental photography with over 25 years of experience. Besides SmileClinic, his dental office, he also is an international lecturer and chairman of ITI (Poland), co-founder and past president of the Polish Academy of Esthetic Dentistry and an author and contributor to many specialized books such as "Guided Surgery".
At the Mykonos summit, Dr. Chmielewski presented his protocol for dealing with patients who require a full arch rehabilitation using digital tools at the stage of planning and implementing the treatment with the help of guided surgery. Throughout the presentation, he discussed the role and responsibility of tools and processes when approaching these treatments. As a PIC dental user for about 5 years, the PIC pro workflow is part of Dr. Chmielewski's daily workflow, and he considers the PIC system to be an "amazing tool," and we couldn't agree more.
Dr. Michael A. Pikos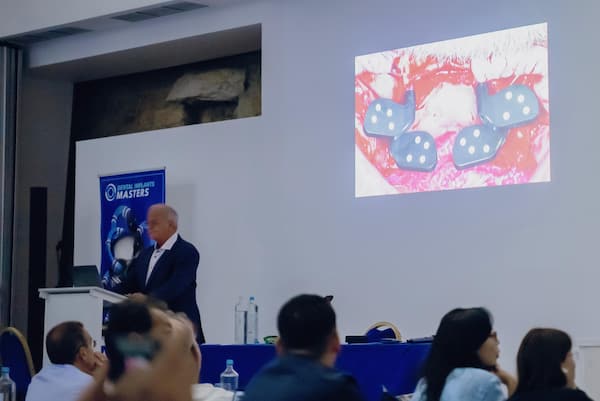 Dr. Pikos is the CEO and founder of the famous Pikos Institute in Trinity, Florida. He is recognized as an industry leader and educator with extensive experience in dental implant surgical reconstruction, having placed over 30,000 implants since 1983. Since 1990, he has committed his whole practice to implant dentistry exclusively.
During his presentation at the summit, Dr. Pikos shared his productivity gains with PIC pro: thanks to the protocol, he was decreasing the number of patient appointments for final prostheses from 5 to just 2. In his own words, "it's just that straightforward." This allows Dr. Pikos and his team to complete more restorations with a guaranteed passive fit for their patients in a shorter amount of time.
Dr. Alex Fibishenko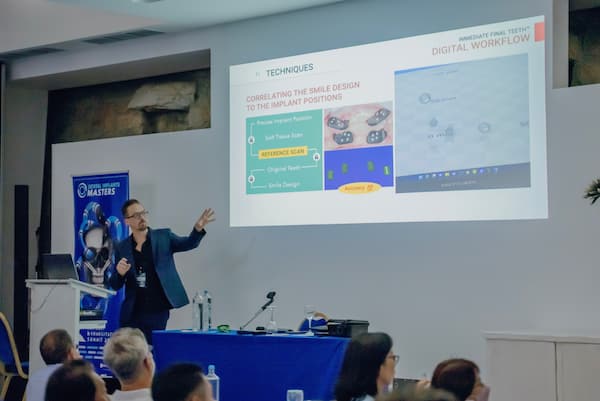 Dr. Fibishenko is known as one of Australia's top implant surgeons, innovators and educators. He exclusively practices oral implantology, dento-facial surgery and facial aesthetics. He is the founder of the All-On-4 Clinic network with over 20 clinics throughout Australia and New Zealand. He graduated from the University of Melbourne and has been in his full time private practice ever since.
His presentation was focused on how to control the outcome and potential complications in implant-based rehabilitations with a digital workflow, along with surgical and restorative techniques. He explored the role of the PIC system in his workflow, "the only reliable way to achieve precise implant positions" that together with some of the PIC pro workflow basics such as organized management and alignment of all patient records from pre- to post-surgery allow Dr. Fibishenko to achieve predictable results in his work.
Dr. Mike Golpa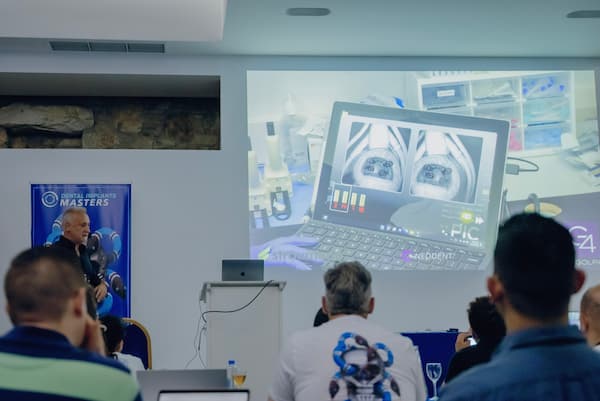 Dr. Golpa was among the one of the first dentists in the U.S. to embrace the All-on-4® treatment concepts. He is a leader in full arch dentistry and has been performing full mouth rehabilitations for over 20 years with a total of over 6,700 full arches. Dr. Golpa has created the G4 Implant solution that delivers permanent bridges within 24 hours at any of the three G4 by Golpa locations across the US.
During the summit, he presented full arch procedures from start to finish and described his surgical & digital workflow focused on creating efficiency, accuracy and predictability. The PIC system is also part of Dr. Golpa's day-to-day work as a few years ago he implemented a PIC system in each of the three G4 by Golpa locations to keep up with their demanding volume of full arch implant restorations.
Dr. Rick Kline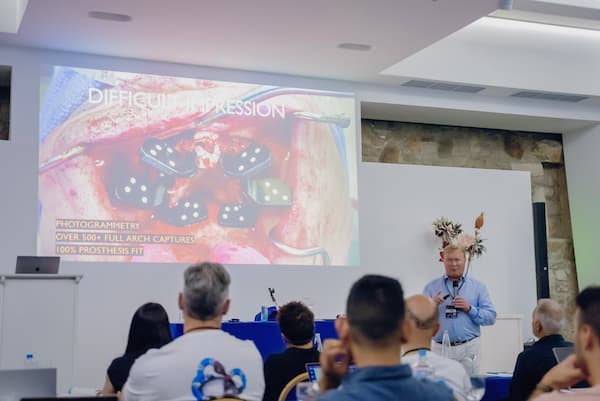 With more than 25 years of experience in the surgical and prosthodontic aspects of implant dentistry, Dr. Rick Kline is an expert and opinion leader. Known as an early adopter of technologies, he has been performing immediate loading dental implants for over 20 years and applying the All-On-4® treatment concept for over 15 years. He is the founder and director of the Kline Dental Implant Institute that was a clinical development site for Nobel Biocare's ARC™, Teeth in an Hour™ and NobelGuide™ systems.
Dr. Kline was another speaker of the DIM summit who also shared how the PIC system and the PIC pro workflow boosted his clinical work. To the date, he has completed over 500 full arch captures with the PIC system, with 100% prosthesis fit in all the restorations. As Dr. Kline said, "it allows us to change lives in 24 hours" and he considered the PIC system to be a great investment that paid back for itself in under 2 months.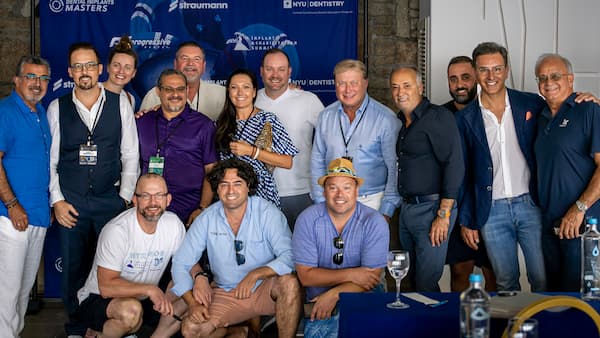 Some of the PIC dental clients who presented at and attended the 2022 Implant Rehabilitation Summit.
Besides the speakers, many attendees of the 2022 Implant Rehabilitation Summit were also active PIC dental users, which made the summit a great opportunity to connect with our community.
We'd like to congratulate the Dental Implants Masters team for their hard work on such a well-organized educational experience at one of the most beautiful locations in Greece where so many international professionals had the opportunity to learn, meet and share ideas.