Dr. Alex Fibishenko and Dr. Michael Pikos are both recognized as leading dental industry educators. Dr. Fibishenko is known as one of Australia's top implant surgeons, innovators and educators. He founded the All-On-4 Clinic network, with over 20 clinics throughout Australia and New Zealand. Dr. Pikos is the CEO and founder of the famous Pikos Institute and is recognized as a leader and expert with extensive experience in dental implant surgical reconstruction, having placed over 30,000 implants.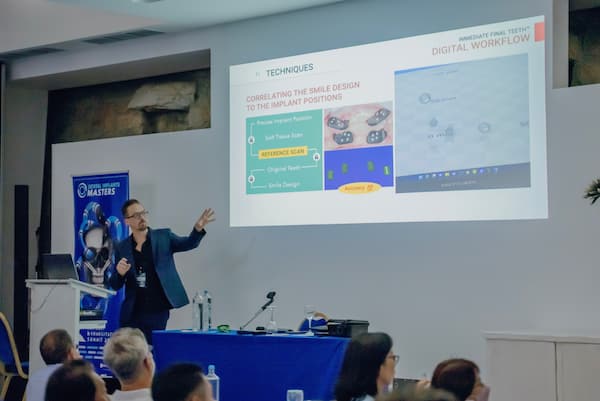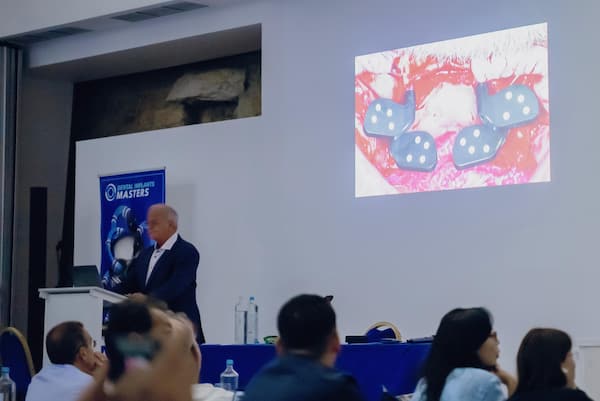 Dr. Fibishenko and Dr. Pikos featuring the PIC system during their presentations at the summit.
During the 2022 edition of the Implant Rehabilitation Summit that took place in Mykonos, Greece, we had a chance to share a conversation with Dr. Fibishenko and Dr. Pikos where they discussed the value of learning for dental professionals and their own personal philosophy on teaching. The event was organized by Dental Implants Masters, an educational brand founded by Dr. Fibishenko and his team to offer education programs for dentists and specialists from all over the world.
During the conversation, one of the first topics of discussion was their own educational and training experience. Dr. Pikos founded the Pikos Institute after gathering a group of eight doctors for a short course. The initiative has grown tremendously, to the point that "It evolved into a more or less a continuum of courses, it's now 33 years and just over 5,400 attendees from all 50 states and 43 countries."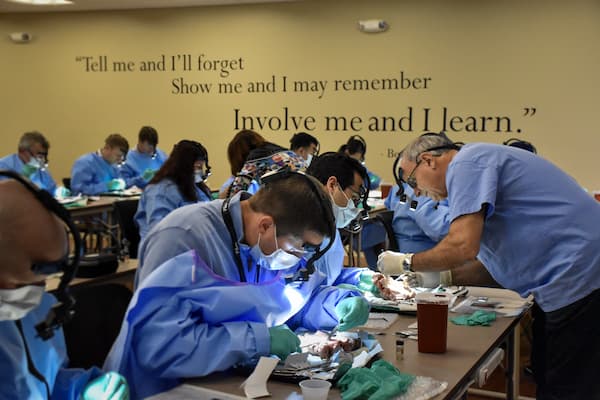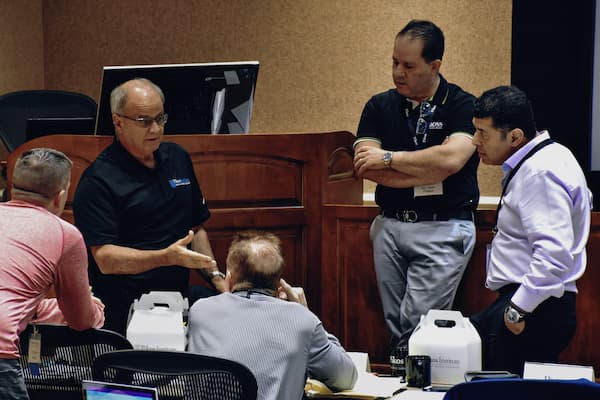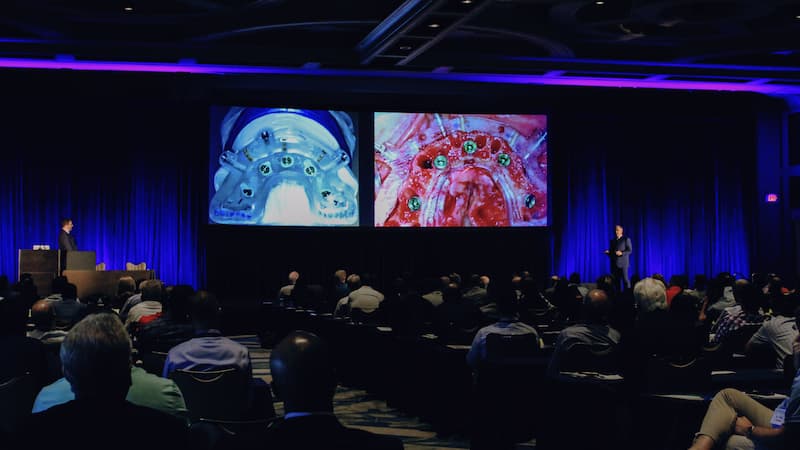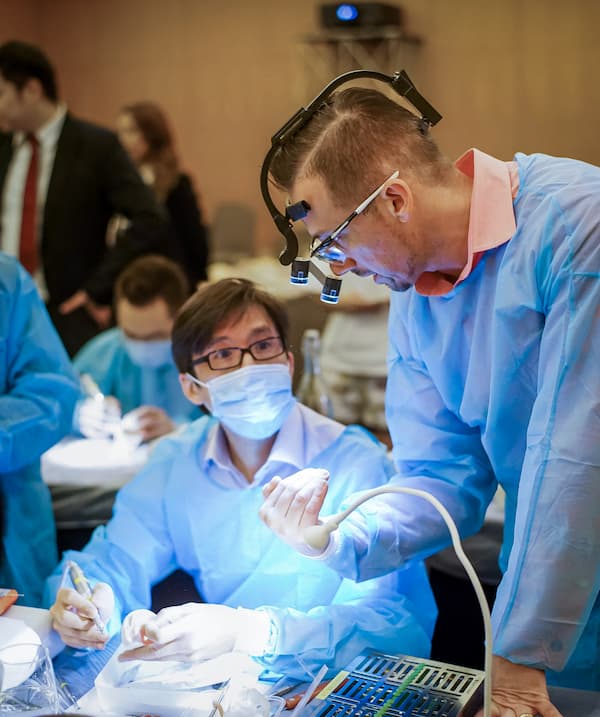 Dr. Fibishenko shared that his courses and teachings are focused more on the clinical skill set, for clinicians who have a certain level of experience and who want to really go to the next level. For example, at his institute students complete live surgeries, work with zygoma implants and bone grafting. During his early career, Dr. Fibishenko was heavily influenced by Dr. Pikos' work, sharing that "this really helped me develop some other techniques that are used every day now in my practice and that people flog to my courses to actually be part of it."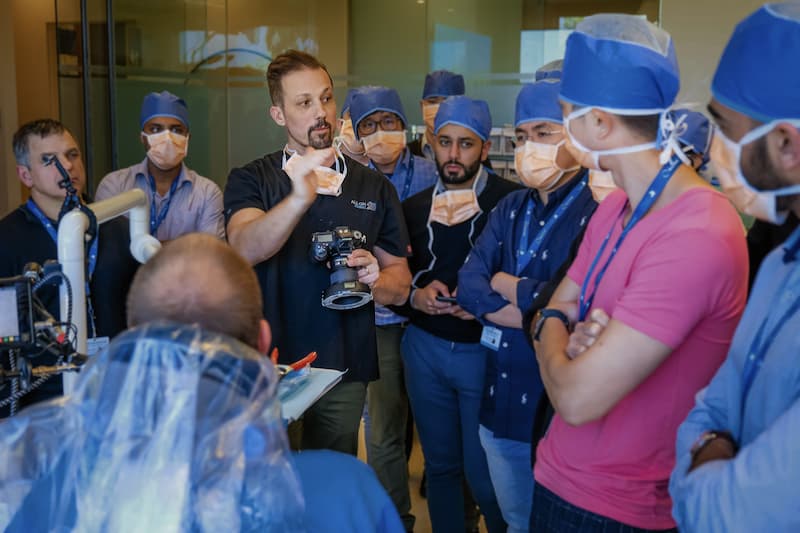 Both doctors have seen their educational efforts rewarded with clinicians and students from all over the world attending their courses, creating a hub for global talent. Dr. Pikos believes that the key to this success has been the fact that they are open and honest with what they do.
The doctors also discussed how they came across PIC dental. Dr. Fibishenko and Dr. Pikos have both been PIC dental clients for many years, and they shared that the PIC system has drastically changed the way they work and how they will continue to work in the future.
Both of them discovered PIC dental through word of mouth, made their own research and after hearing very positive feedback from doctors they trust, they quickly realized the benefits of the PIC system and ordered their own.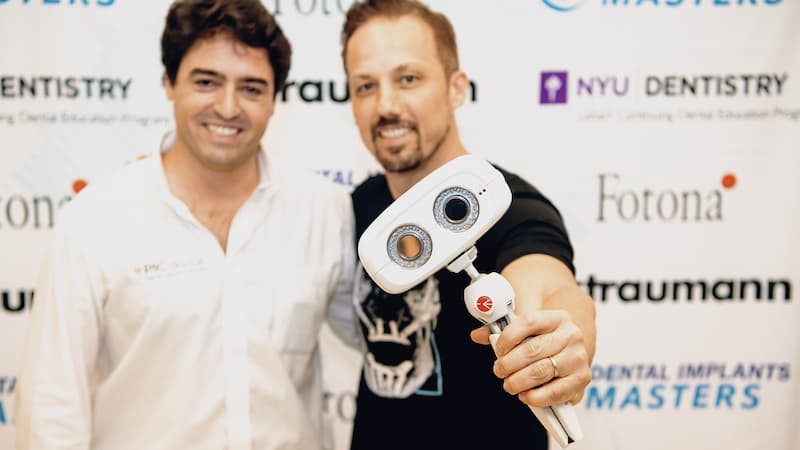 Dr. Fibishenko highlighted the before and after of implementing the PIC system and the PIC pro workflow in his practice: "I use the PIC every day and truthfully this has really changed how we do things in the practice. It's really streamlined our workflow in the digital space, and we're able to now plan our cases and really progress from the pre-op to the surgery, to the final restoration within a 24 hour period."
Dr. Pikos also shared his experience of the PIC pro training, and how he immediately got very positive results: "With that training, we were able to very immediately incorporate the entire workflow such that we eliminated essentially 90% of the analog version of what we were doing to that point […] It literally revolutionized how we have been doing things since then, and we have not looked back for sure."