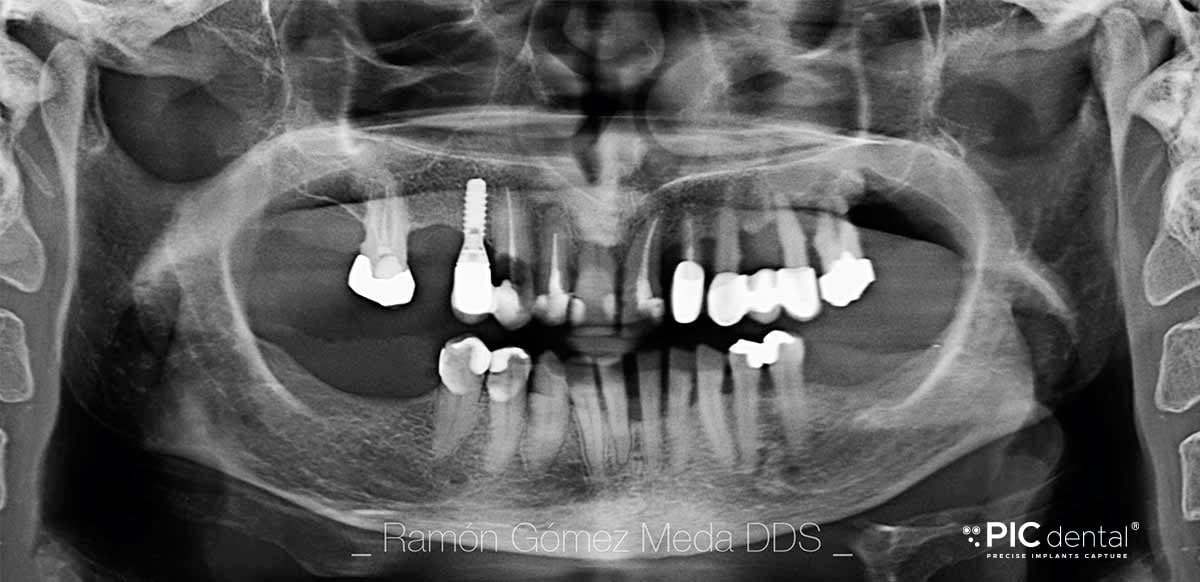 A woman with an advanced periodontal disease came to the office to rehabilitate the upper full arch, where several teeth presented high mobility due to horizontal bone loss. The patient did not present medical records of interest, nor did she smoke. After collecting patient records (photography, an intraoral scan, CBCT and radiography), a digital protocol was applied to study the case and the patient was presented with possible solutions.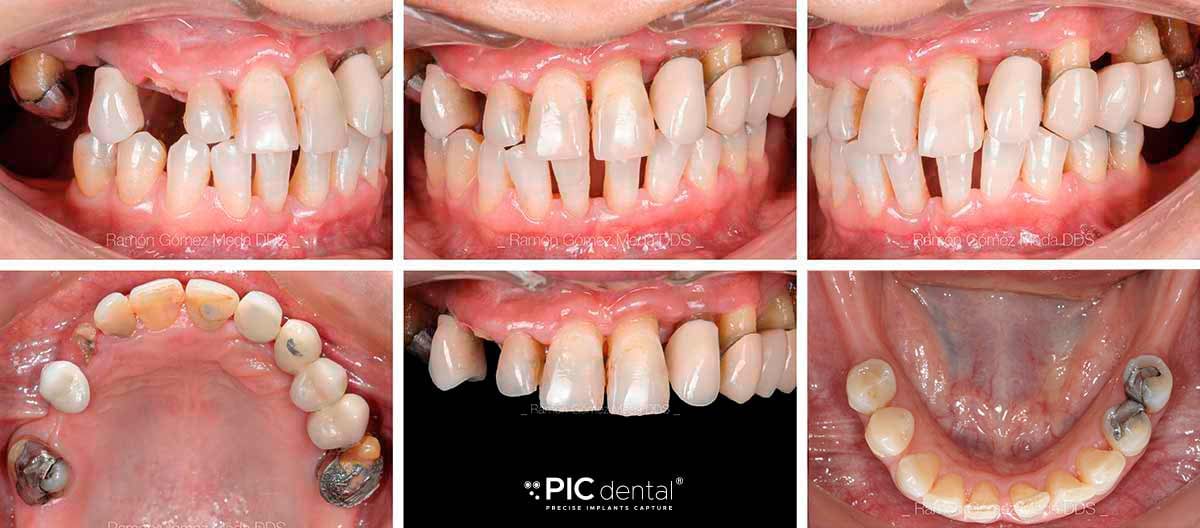 The patient chose a scalloped denture instead of a hybrid denture. As a consequence, a more complex approach was taken to get a balanced harmony between the pink and white part of the smile. Mucogingival techniques were used to boost the biotype and compensate for the lost bone.
The implants were placed with a surgical guide immediately after teeth extraction and loaded during the same morning. While polishing and finishing the temporary restoration, CTGs were harvested and tunneled to improve the esthetic result. An implant that was placed too buccally on position 14 was retrieved the same day. Later on, a sinus lift procedure was done in order to place an implant on position 26.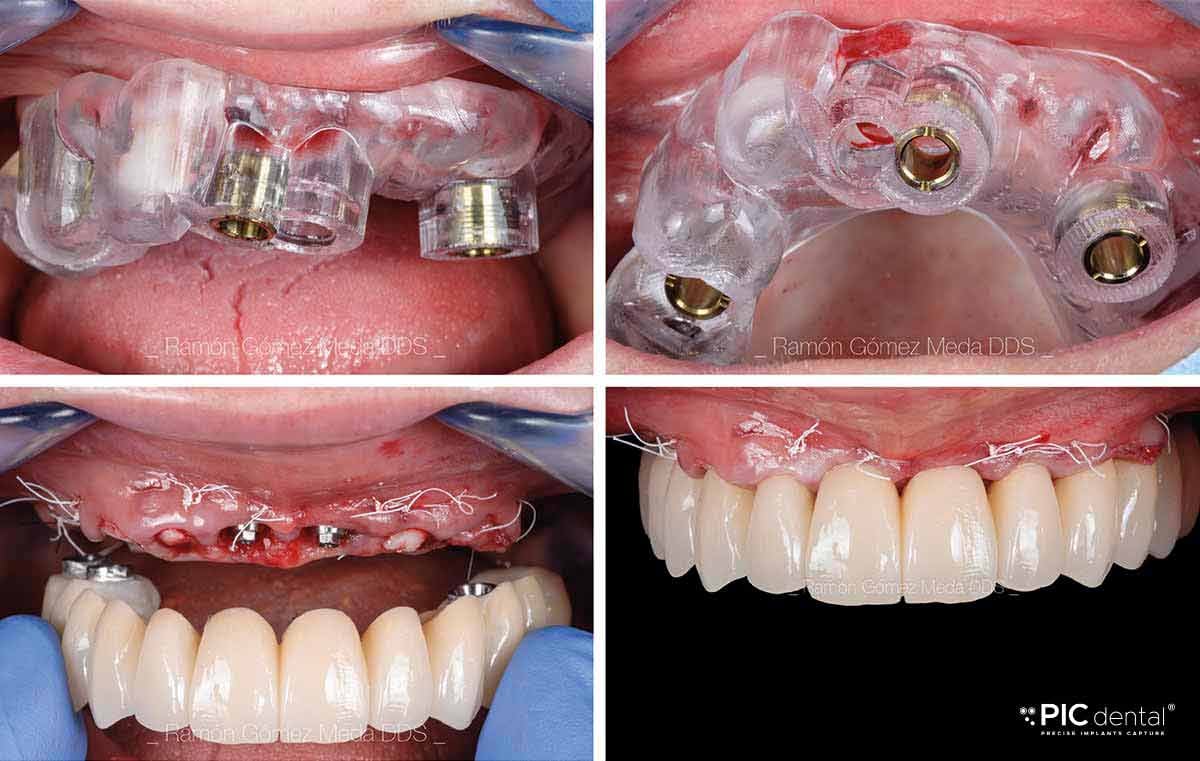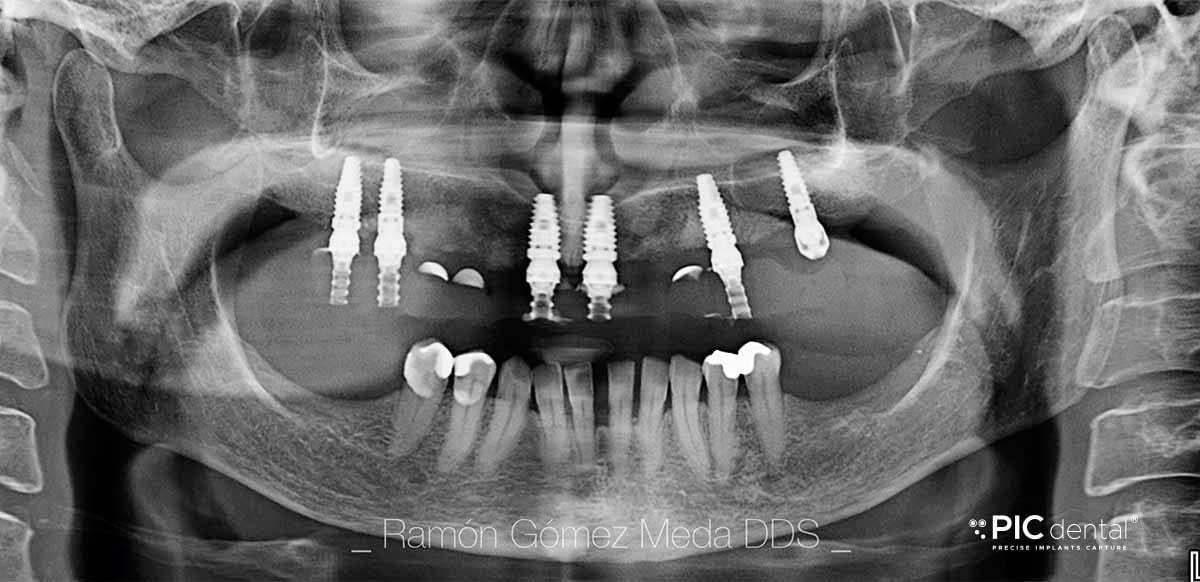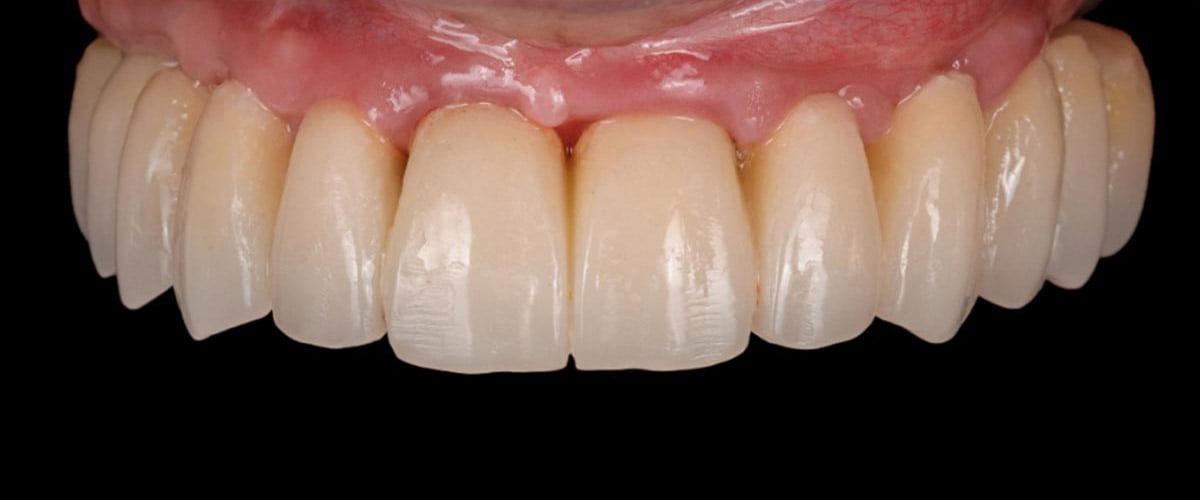 Eight months later the implant positions were captured with the PIC system and a Trios® scanner was used to scan the provisional, the antagonist, occlusion and a specific scan of the soft tissues.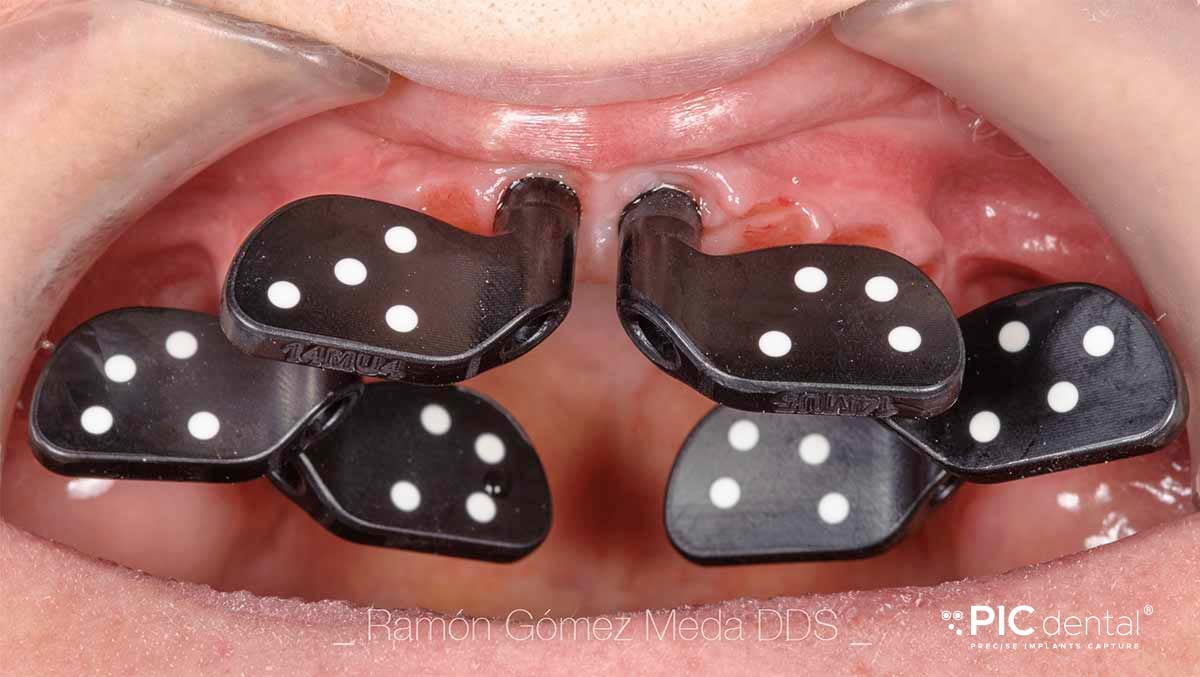 All scan data and the PIC file were imported in exocad® and the final prosthesis framework was designed.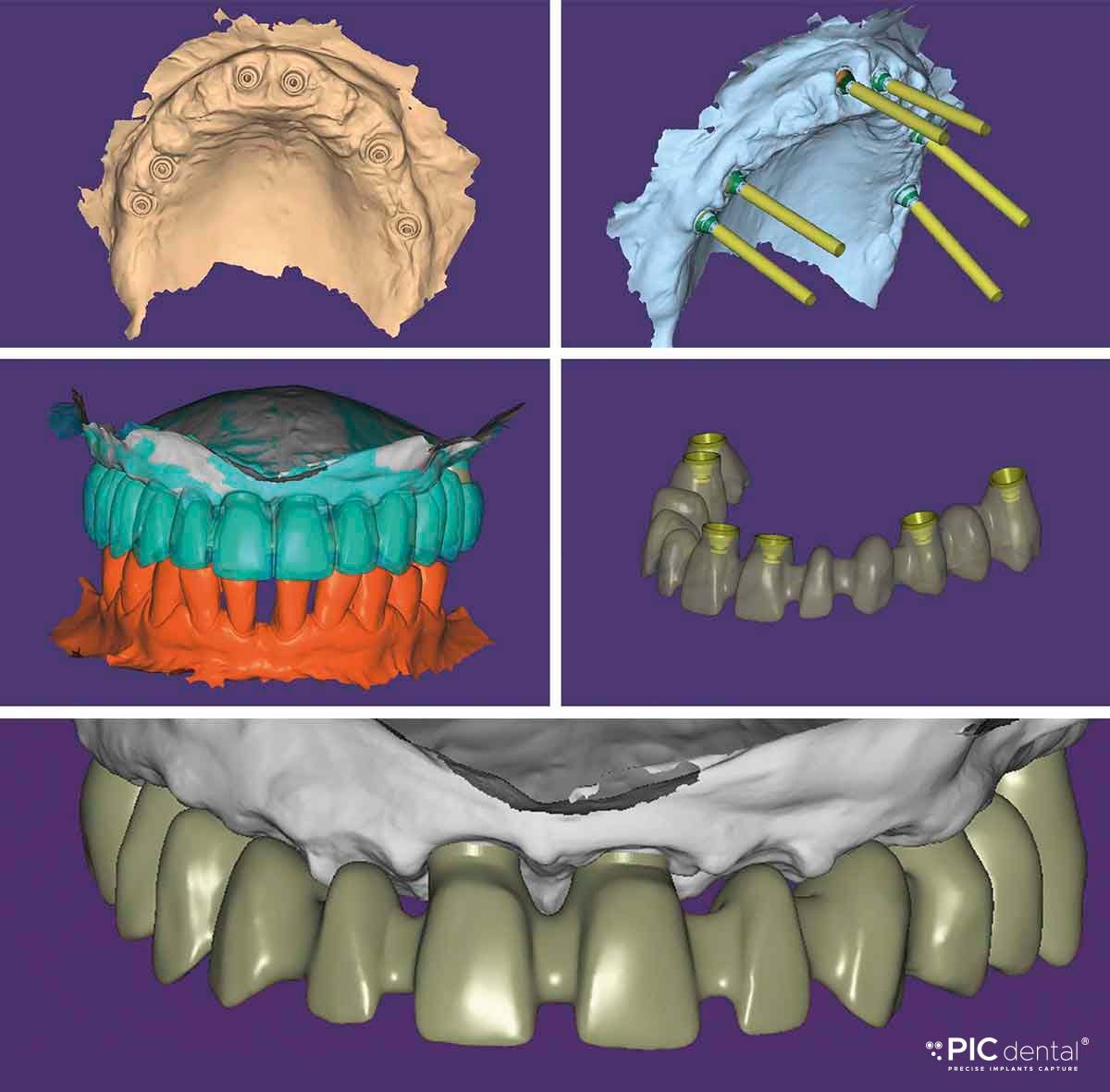 A cobalt chrome structure was milled and, after a framework try-in, the final prosthesis was screwed.


Follow-ups showed a perfect adaptation of the prosthesis with a stable bone crest around the implant necks.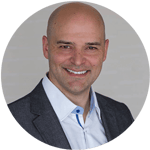 This case was done by Dr. Ramón Gómez Meda in Ponferrada, Spain.